The Hatch chile pepper is a popular spicy pepper with a depth of flavor that allows it to be used to create delicious breakfast, lunch, and dinner recipes. Learn how Hatch green chiles became one of the most popular chile peppers in America, and then make some of your favorite Mexican foods using delicious Hatch chile recipes! Including Hatch Green Chili with Pork.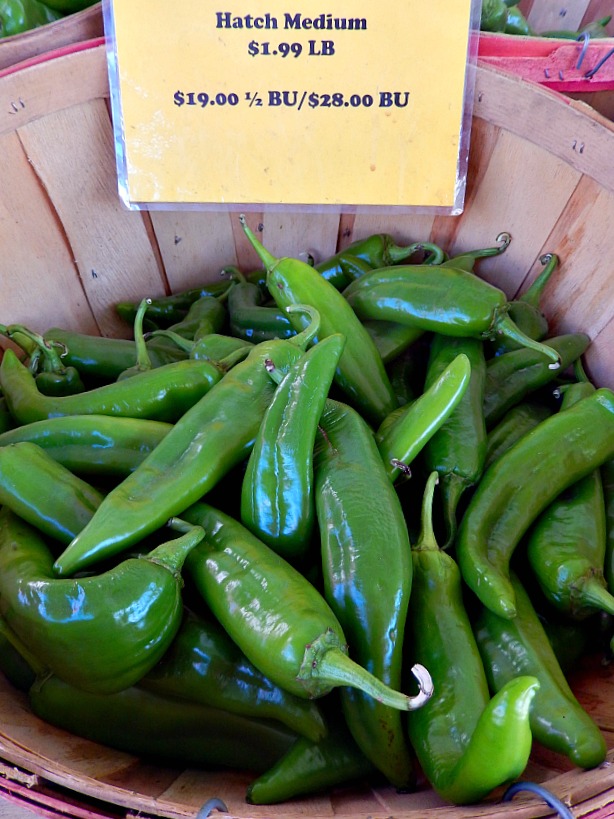 What is a Hatch Green Chili?
There are several New Mexico chile varieties, but the Hatch chile is highly coveted. Simply stated, the Hatch Chile is grown in the Hatch Valley of Southern New Mexico.
The town of Hatch, New Mexico (population ~1,600) and the Hatch Valley region are home to some of the most coveted chile peppers on the market. Known as Hatch peppers, these chiles are more than a single type. In fact, there's a wide selection of sub-varieties grown in the Hatch Valley, that fall under the title of "Hatch chiles" which gives Hatch peppers a wide swing on the Scoville scale.
If you have ever lived in or visited New Mexico, you likely know that New Mexico chile peppers are part of the rich culture and heritage that the state is famous for.
In 1999, the New Mexico legislature adopted an official state question; "red vs. green chile". If you have dined in a traditional New Mexico restaurant, you have likely been asked which type of chile pepper you prefer, a red or green chile. The debate over red vs. green chilies will likely last for generations to come.
Are Hatch Chilies Hot?
Hatch New Mexico chilies vary in their level of heat, but the spiciness of Hatch green chili varieties is often compared to Anaheim chilies. They have a great balance of smoky and sweet flavors.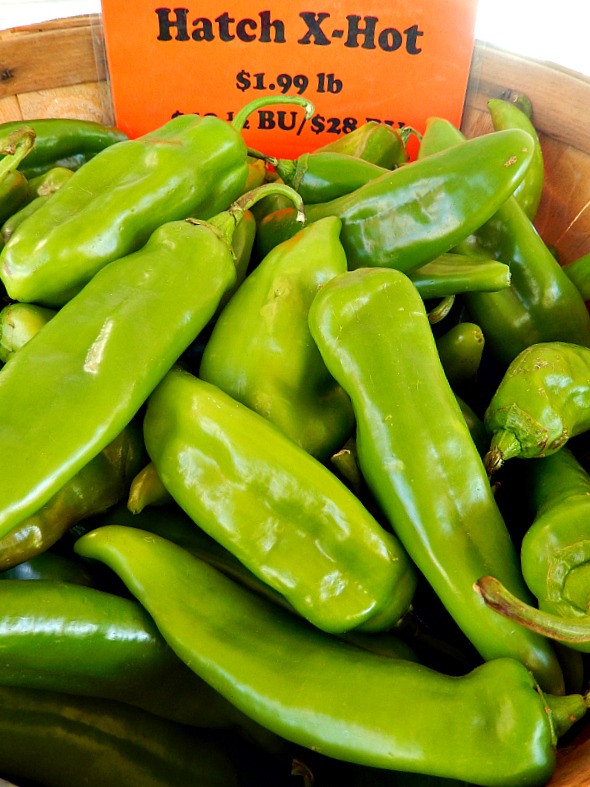 Hatch Chile Recipes
The versatility of Hatch chilies to be used in Mexican food recipes is amazing! You can use them to create everything from Hatch chile dip and Hatch green chile sauce to breakfast, lunch and dinner recipes. We've even heard of people who add Hatch green chile peppers to Mexican dessert recipes like Hatch chile apple pie!
Here are some of our favorite Hatch green chile recipes:
Breakfast Recipes with Hatch Chile Peppers
Using the Hatch New Mexico chile peppers in these easy breakfast recipes gives them a little extra kick to get you going in the morning! Links to the recipes are shown beneath the photos.
Hatch Green Chile Chicken Dinners
Chicken recipes with Hatch chiles are the most popular, probably because smoky chilies pair so well with the blank canvas of chicken breasts!
Hatch Chile Appetizer Recipes
When game day rolls around and you're looking for a spicy party appetizer, make one of these delicious Hatch chile appetizers. They'll be the hit of the party!
Soup and Stew Recipes using Hatch Peppers
More Delicious Hatch Chile Recipes
Whether you want a spicy stew, some Hatch chile chili, or some New Mexico chile quesadillas, we've got you covered! These tasty comfort food dinner recipes are easy to make and are hearty enough to please the biggest of eaters.
Colorado Chile Peppers, The Pueblo Chile
The Pueblo chile is the most famous chile of Southern Colorado. Its pungency ranges between 5,000 and 20,000 Scoville Heat Units, the measurement method used to rank chile heat. Pueblo chilies are comparable in heat to moderate jalapeno peppers, and are usually a little warmer than cayenne peppers.
The growing conditions in Southeastern Colorado make for some of the best chile available. Hot, dry, sunny summer days, combined with our rich soils and pure Colorado Rocky Mountain water yield some of the hottest and most flavorful chilies. Watch out for the little ones – they've been tortured the most and are the hottest.
Hatch Chile Peppers vs. Colorado Pueblo Chile Peppers
The Pueblo chile pepper is known as mirasol — "facing the sun" — and is different from others since it grows reaching for the sun, rather than hanging down. And compared to New Mexico Hatch Chile, a Pueblo Chile is bigger, meatier and hotter. And I'm here to say has a more notable chile flavor.
Hatch green chiles are grown in the Hatch Valley in New Mexico about 500 miles to the South of Pueblo. Each state believes that their unique growing conditions yield the better tasting pepper, but this is a debate that may never be laid to rest, since flavors depend so much on personal preference.
Recipes using Colorado Pueblo Chile Peppers