Spice up your dinner with this wicked good Mexican casserole with Ground Beef and Corn Tortillas . Sweet corn, black beans, cheese, ground beef and sour cream blend together with corn tortillas for an irresistible Mexican casserole meal.
I always welcome the arrival of Autumn and all that comes with it. Crisp air, cool temperatures and of course the food. Before we get to this recipe, let's take a look at a couple of shots of Colorado in all it's Fall glory.
This was taken at Moraine Park in Rocky Mountain National Park.  This is our favorite meadow to watch elk during mating season each Fall. The grasses and foliage turn to such pretty colors to create a tapestry that reaches to the rugged mountains in the background … sigh.
Groves of aspen cover our hillsides with a blanket of yellow, gold and orange. Thanks to my friend Heather over at Rocky Mountain Cooking for this photo.  She just returned this week from a visit to the Independence Pass area just east of Aspen. Stunning.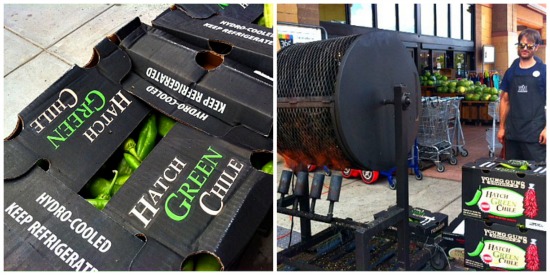 And the air is filled with the aroma of chile when the multitude of roasters fire up their cages to char Hatch, Poblano, Jalapeno chile just so folks like me can make fresh Mexican and Southwestern meals.
Fall is a wonderful time to be in Colorado.
Thanks to my cousin Pam for introducing this Mexican Beef Casserole to my Fall collection of goodness. This is one of those things that I simply could not stop eating. Zesty and loaded with all of your favorite Mexican flavors, what's not to love. This is a great weeknight meal that will reward you with some tasty leftovers, which means you don't need to worry about cooking for the next evening…or two.
Her recipe calls for a package of taco seasoning, but I had a jar of homemade in the pantry. Ever since I discovered smoked paprika a few years ago, I've gone crazy using it. And sprinkling some in taco seasoning is no exception.  If you'd like substitute this homemade mixture, just use about 3 tablespoons instead of a packet of taco seasoning. It brings a whole new level of earthy depth to this casserole. And just look at that bold color.
Mexican Casserole with Ground Beef and Corn Tortillas
Easy and satisfying this Mexican Casserole with Ground Beef is a popular recipe around our house.
Ingredients
1

pound

extra lean ground beef

1

medium onion chopped

1

can kernel corn drained

1

can black beans rinsed and drained

1

package taco seasonings mix

8

to 12 corn tortillas

3/4

cup

nonfat sour cream

2

cans chopped tomatoes

drained

8

roasted and peeled Hatch green chile

chopped

1

cup

Mexican blend or taco cheese shredded

Sliced jalapeno peppers for garnish

optional
Instructions
Brown ground beef and onions together for about 10 to 12 minutes, drain.

Add corn, beans, tomatoes, chiles and taco seasoning and mix well and simmer for 5 minutes.

Spray 9 x 13 baking dish with cooking spray.

Place half of the tortillas in bottom of the pan

Spoon half of beef mixture on top and spread the sour cream over the beef. Layer the rest of the corn tortillas and then the rest of the beef mixture.

Place in heated 350 degree F. oven and bake for 25 minutes remove from oven and and sprinkle with cheese. If you'd like, add some sliced jalapeno peppers on top. Cook for another 5 minutes or until cheese is nice and bubbly. Let stand for 5 minutes and serve.
Looking for more Mexican Casserole Ideas?  Take a look at this version with Chicken, Tomatoes, Cream and Corn Chips
Tomato Cream Mexican Chicken Casserole
Mexican Casserole with Ground Beef  …It's what's for Dinner.