Here's another side dish from my Pre-Christmas Mexican feast with friends.   These beans were a nice compliment to the main course, Slow Roasted Achiote Pork.
Have you ever taken a bite of a straight forward simple ingredient dish and asked yourself, "why is this so darn good?" We did just that with this Colorado Cowboy Bean recipe.  Here's my opinion on why it turned out to be "so darn good".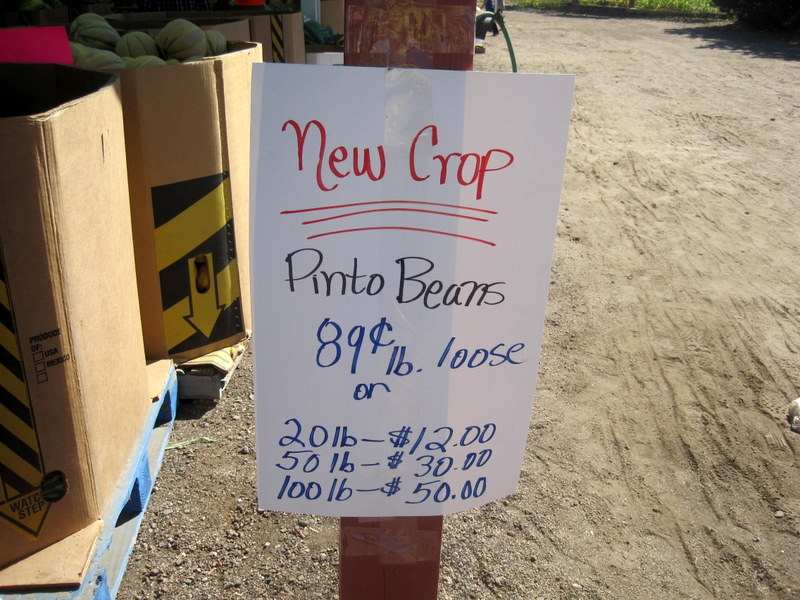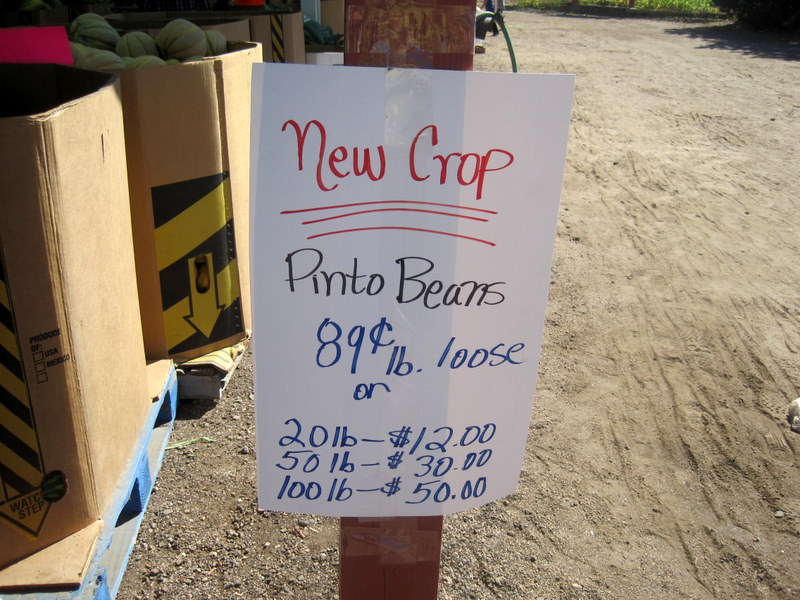 1.  I used pinto beans from this year's Colorado Fall harvest. I purchased them in October at the Farmer's Market. I've read that some of the dried sacks of beans we purchase off the shelf can be 2-3 years old.  My farmer's market purchase was creamy in texture and outstanding with a flavor that I'd never experienced.
2.  A spoonful of lard added to the slow cooker…nuff said.
3.  Used good quality thick-cut bacon.
4.  Slow cooked them in the crock pot for six hours.
Rick Bayless tells us that in Mexico, beans are not soaked overnight as doing so bleeds the color from the bean. So, taking two cups of dried fresh Colorado pinto beans, I sorted through them for any misfits, rinsed them  in a colander then put them in a stove-top sauce pan.  Covering them with water, I brought them to a quick boil.
I promptly removed them from the heat and poured them into the crock pot. I added a big scoop of lard, put the cover on and let them cream themselves into a heavenly goodness on high for four hours.
In the meantime I cooked four slices of bacon until not quite crisp and added four cloves chopped garlic until fragrant. Then I added the bacon and garlic to the beans and let them steep on low for a couple more hours.
All in all they cooked for about six hours, however, the beans were tender in the first four hours on high. The freshness of the bean will dictate the cooking time. The fresher, the less time to reach a tender state.
A side note. In talking with my coworker Josie about the process of her pinto bean cooking, she chuckled at the fact that this recipe even had a name.  It seems her family has been making these beans this exact same way for generations. She adds more lard than I did, however.  She uses a pressure cooker when she needs a quick fix. They're going in my data base as "Josie's Beans".
Colorado Cowboy Beans  …They're What's for a Side Dish.