Elevate your burger game with these Silver Spur Ranch Blue Cheese Burgers. Juicy and full of flavor, this Western style blue cheese burger is absolutely mouthwateringly delicious.
Before we go any further with these blue cheese hamburgers, I'd like to address the title of this recipe which I found in my Colorado Classique Cookbook. It appeared without a hint of why it bears the namesake of this ranch.
Turning to Google I found that Silver Spur Ranch is a huge cattle operation with ranches in New Mexico, Wyoming, Northern Colorado and Central Colorado (Douglas and Elbert Counties). Which by the way we live in Douglas County, so it's not far from us. The majority of the herd is comprised of Angus x Continental females which are bred to survive the Wyoming/Colorado environmental challenges, altitude and sage brush country. The site includes a bunch of technical cow talk and ranching standards. Not one peep about food.
So I have no story, no history or inspiration  for the recipe. I leave you with only your imagination of cowboys sitting around a campfire after a long cattle drive with their tin cups in hand, inventing non-traditional ingredients to throw into their hamburger meat.
These burgers were SO good that about two bites in I asked Hubs, "Am I just starving or are these things delicious?"  Hubs answered, "These things are delicious!"
Let's talk about blue cheese burgers. I've had a couple here and there, and just wasn't crazy about them. Until now.  Past experience has left such a strong blue cheese flavor that I should have paired them with a stick of celery or a slice of pear rather than a hamburger bun. Using a milder Maytag blue cheese for these, and this burger was so incredibly and perfectly flavored that I can't wait to make them again.
A side sweet potato fries seemed a perfect pairing. I made a simple Meyer lemon aioli mixing about 1/4 cup mayo with a squeeze of Meyer lemon and a couple good shakes of Cholula Hot Sauce. Sprinkled with lemon zest and Aleppo pepper, this made a really nice dipping sauce for the fries.
Every burger needs a good bottle of wine.
"Call up a couple of friends that share your love of wine and invite them over. Tell them that you have been waiting to open these bottles and that you couldn't think of anyone that you'd rather share them with. Fine wine, like life, is meant to be enjoyed." Loosely quoted from Matt Kramer,
Every now and then we drink a wine that for whatever reason seems really hits our sweet spot…
This bottle of Orin Swift Machete, a Petit Sirah is always a good choice. Always one we open for any beef entree.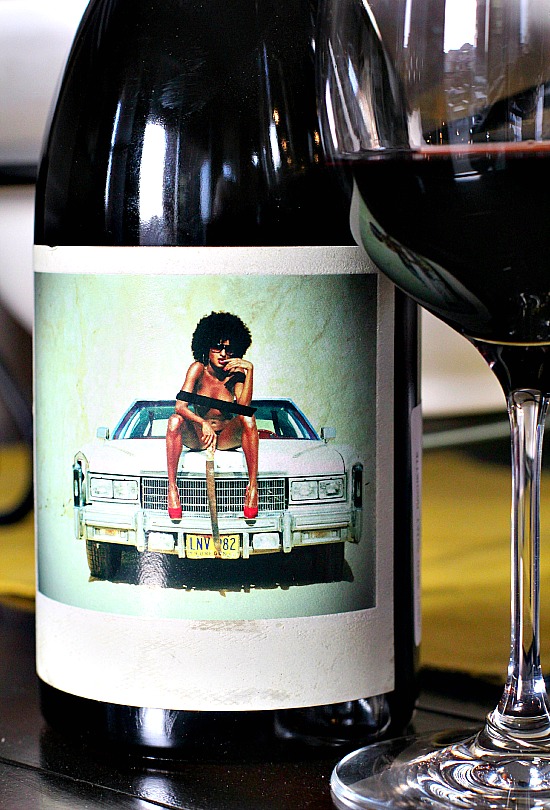 Our back yard still resembles the Arctic Circle, so I pan fried these in my cast iron. Grilled or pan fried, these blue cheese burgers are the bomb. Let's take a look.
More gourmet burger recipes:
Beef lover? You won't want to miss my Beef Category. Lots of beefy goodness to browse.
The most popular being my lineup of 31 Best Burger Recipes for Father's Day. Check it out.
Silver Spur Ranch Blue Cheese Hamburgers
A great blend of blue cheese and beef for a great burger
Ingredients
2

pounds

lean ground beef

3

ounces

Maytag blue cheese

crumbled

1/2

Cup

fresh chives

1/2

teaspoon

Cholula Hot Pepper Sauce

1

teaspoon

Worcestershire sauce

3/4

teaspoon

coarsely ground black pepper

1

teaspoon

salt

1

teaspoon

dry mustard

Hamburger buns
Instructions
In a large bowl, mix ground beef, blue cheese, chives, hot pepper sauce, Worcestershire sauce, black pepper and mustard. Form into 6 patties. Cover and refrigerate for at least two hours or overnight.

Preheat grill or broiler. Cook burgers 5 - 6 minutes per side or until cooked to desired doneness. Serve on buttered and toasted buns.
Looking for more unique and delicious burger recipes?  Take a look at this one: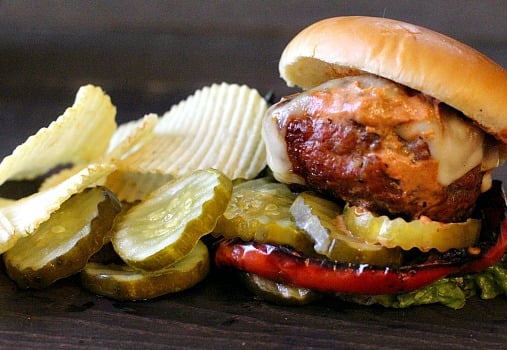 Silver Spur Ranch Blue Cheese Burgers … They're what's for Dinner