The famous Broadmoor Hotel Golden Bee Cheese Recipe. Ultimate pub grub.

The Broadmoor Hotel Is a luxurious 5-star hotel resort at the base of Cheyenne Mountain, in Colorado Springs. What a treat to have Brunch at the Broadmoor.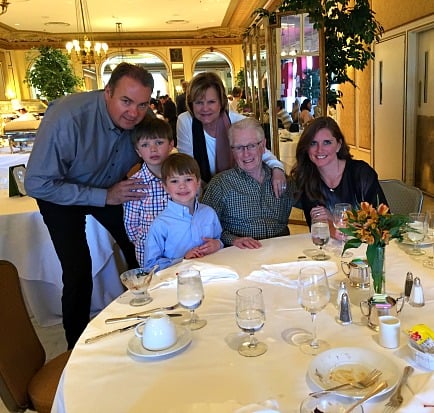 It was my birthday and my request to celebrate was to spend it with Greg, Cauleen and the boys for the most special Sunday brunch experience that I know of in Colorado. The elaborate brunch at the Broadmoor Hotel displays over 150 enticing choices complete with sculpted ice and live piano music. It was a perfect day in so many ways. Let's take a look.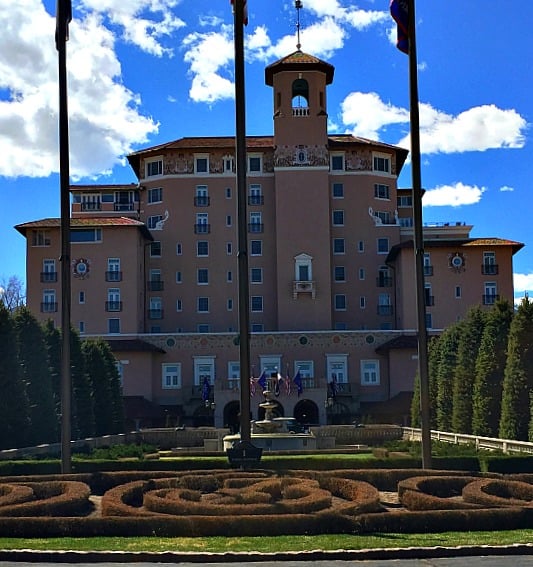 The skies were blue, the temperature mild and the Broadmoor Hotel stately. Just an hour South of Highlands Ranch, it's a wonderful day trip. One can wander the grounds, play golf, enjoy a luxurious spa experience, browse gift shops and boutiques.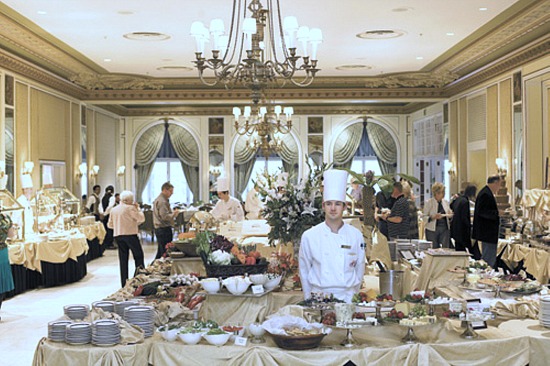 Or like us, enjoy their famous Sunday brunch. Served in the Lake Terrace Room. It takes Broadmoor chefs all week to prepare the food for this extravaganza.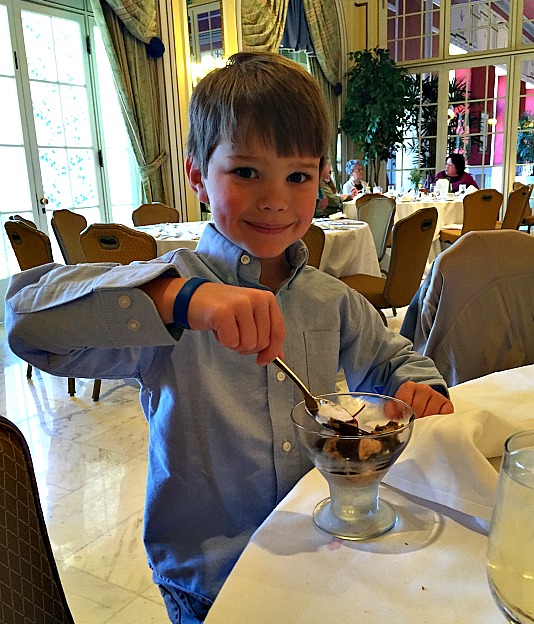 And if we weren't full enough. Cameron enjoying a Hot Fudge Sundae from the Dessert Bar.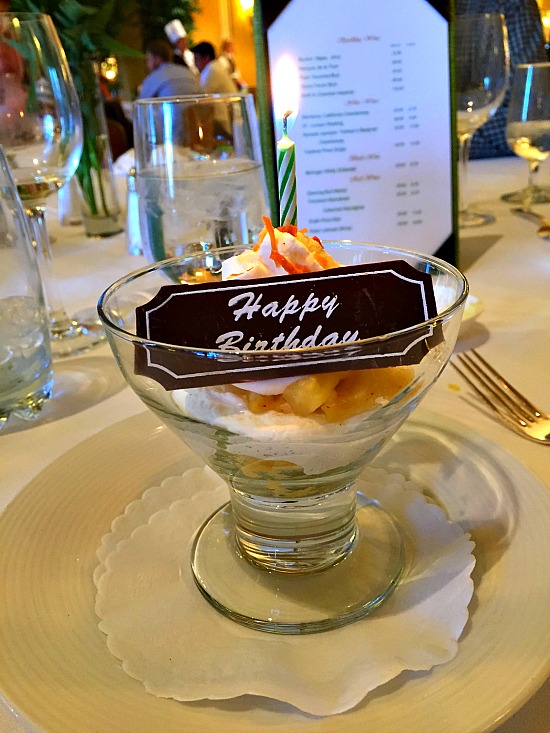 And a complimentary birthday lemon cream cake dessert. And yes, that Happy Birthday Banner is chocolate.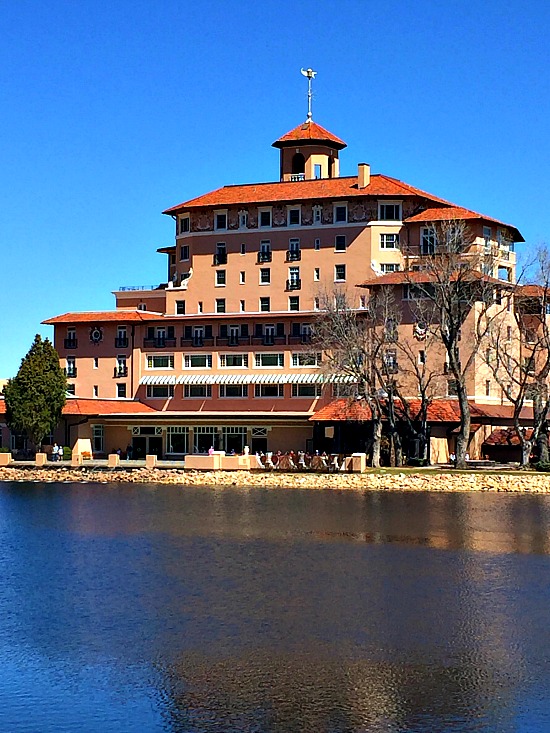 It's tradition that after such indulgence that we take a walk around the lake. This photo is shot looking back at the main building.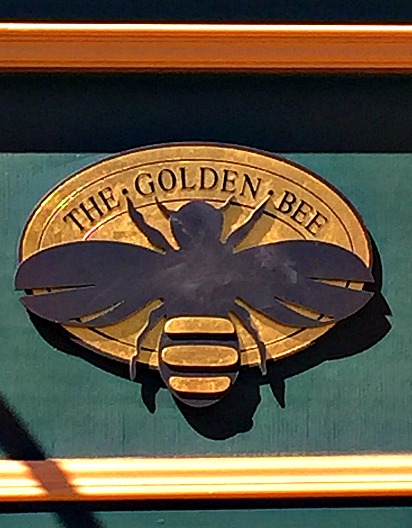 About a block east of the main complex is the well-known Golden Bee pub.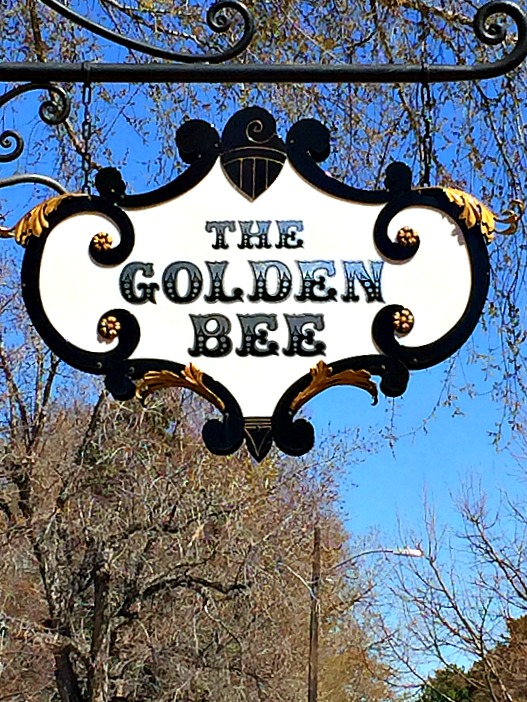 The Golden Bee is famous for freshly prepared pub food, and yards of the finest ales from an extensive collection of English and Irish drafts.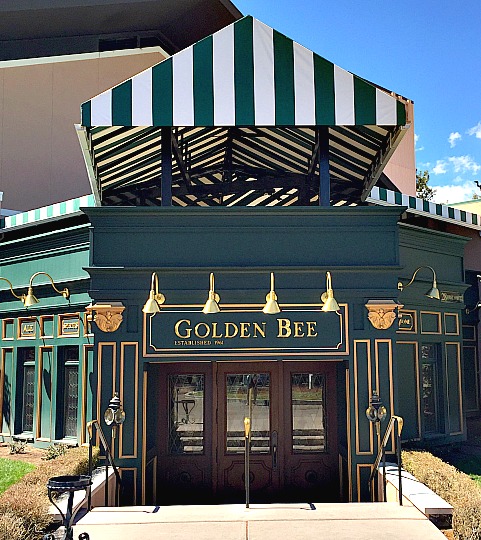 The Golden Bee has been a staple gathering place at The Broadmoor for over 50 years. There are so many things to love about it.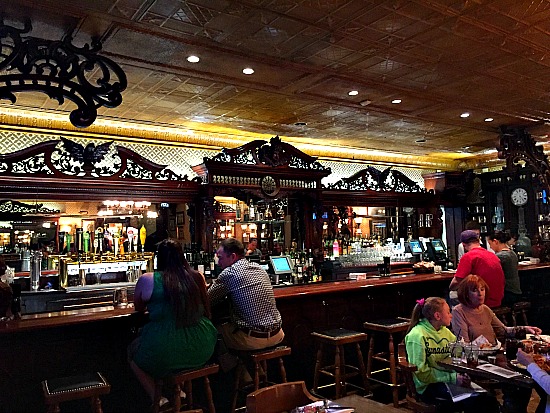 First of all, when you walk through the doors you are transported to earlier time and place. The interior is made up of all of the original fixtures from a 19th century English pub. Acquired by former head of The Broadmoor, William Thayer Tutt it was re-assembled here in Colorado Springs.
And then there's the bee wallpaper in the bathrooms (great touch) and the customary flying bee embroidered stickers to proudly display on your lapel for bragging rights that you've enjoyed the experience. If you're lucky enough you can get a collectible seasonal version. They gave me the latest from this season's St. Patrick's Day celebration.
One of our Colorado Junior League Cookbooks features a recipe for the famous Golden Bee Cheese, so I couldn't resist giving it a try for this post.
The Golden Bee Cheese Recipe
The legendary Golden Bee Cheese recipe. Ultimate pub grub.
Ingredients
10

ounces

sharp cheddar cheese

grated

10

ounces

butter

softened

2

tablespoons

sherry

1

tablespoon

horseradish

1/2

teaspoon

garlic salt
Instructions
Blend all ingredients well and pack in a crock. Serve with crackers. This is better if made several days before serving.
The Golden Bee Cheese…It's what's for an Appetizer.