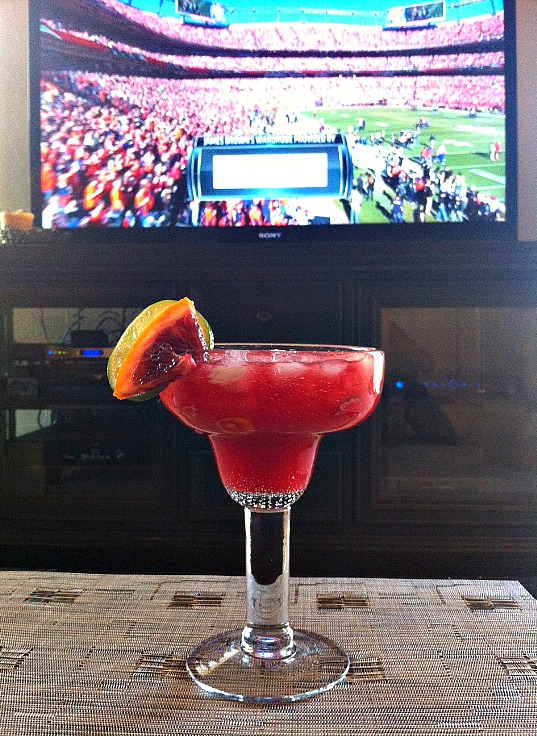 The Super Bowl is just a couple days away with 100 million people scheduled to watch. As you slide into your couch hopefully wearing your Bronco t-shirt and firing up that flat screen, it would seem appropriate that an orange cocktail be in your hand. We were invited to friends Greg and Maralee's for the AFC Championship game. Thirsty for a win and a trip to the Super Bowl, Maralee found it fitting to quench our thirst by serving Blood Orange Margaritas. Wimbledon and the Kentucky Derby have their signature drinks, so here's a couple of spirited cocktails to celebrate the Denver Bronco Super Bowl Orange and Blue colors.
This Blood Orange Margarita is not only stunning in color, the Cointreau mixed with the juice of blood oranges makes a perfect partner for smooth easy to drink cocktail. You'll find the recipe for this one below.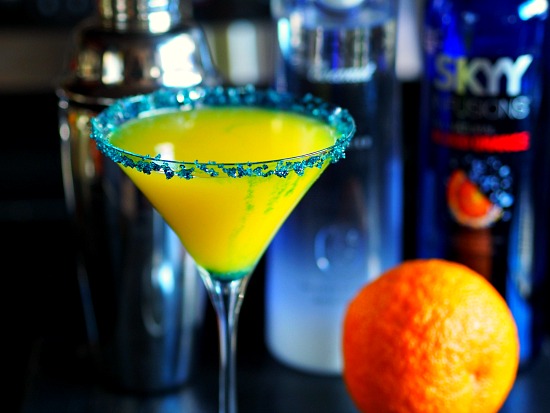 Looking for a Bronco martini idea? My friend Heather over at Rocky Mountain Cooking, will celebrate the game with a Bronco-tini. I absolutely love this idea. With orange juice, orange and coconut flavored vodkas and blue-colored turbinado sugar, you'll be cheering on the winning team united in orange. For the recipe and instructions on how to color that sugar blue, head over to Heather's blog and take a look. And isn't her photo a real winner!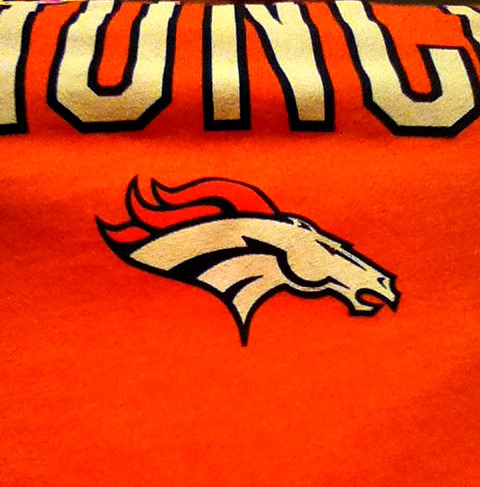 GO BRONCOS!

Blood Orange Margarita and a Bronco-tini…They're what's for Super Bowl Drinks.