Looking for a Thanksgiving Cocktail recipe to serve your guests? How about a Pumpkin Pie Martini.
Last week we had a Falltini-themed open house at our office and invited all of our clients to celebrate a successful year of real estate. This is one of the flavored martinis that our bartender was shaking up. It was quite popular, everyone was raving, asking how to make it, and chattering about plans to serve it on Thanksgiving. It's a delicious combination of thick and creamy pumpkin pie spiced creme liqueur and vanilla vodka. Topped with a squirt of Reddi-Wip you're reddi to celebrate the turkey holiday.
Even I, the non foo-foo drinker, who prefers a simple glass of red wine, went wild over this drink. A cinnamon stick would make a clever garnish for the martini, or perhaps cinnamon sugar around the rim of the glass would dress it up even more.
I also thought this liqueur was delicious served on the rocks and it actually seemed pretty good swigged straight from the bottle. (Just kidding on that one…kinda.)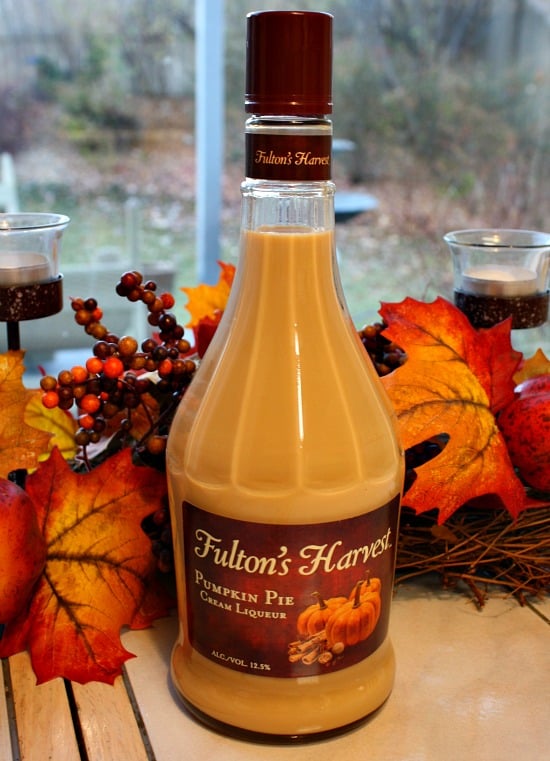 Anyway, when you see Fulton's Harvest Pumpkin Pie Cream Liqueur in your liquor store, pick up a bottle. Its perfect for a Thanksgiving cocktail recipe. Fulton's is a limited-edition liqueur available only from September to November. The cream liqueur tells its tale simply by looking at its name.  It is lush, creamy and reminiscent of homemade pumpkin pie complete with the flavors rich with vanilla, brown sugar and spices. My favorite part is that it's not overly sweet.
The bartender wasn't measuring and was somewhat vague on the amounts, so we played America's Test Kitchen here at home and came up with this combination.

Pumpkin Pie Martini…It's What's For a Cocktail For Thanksgiving