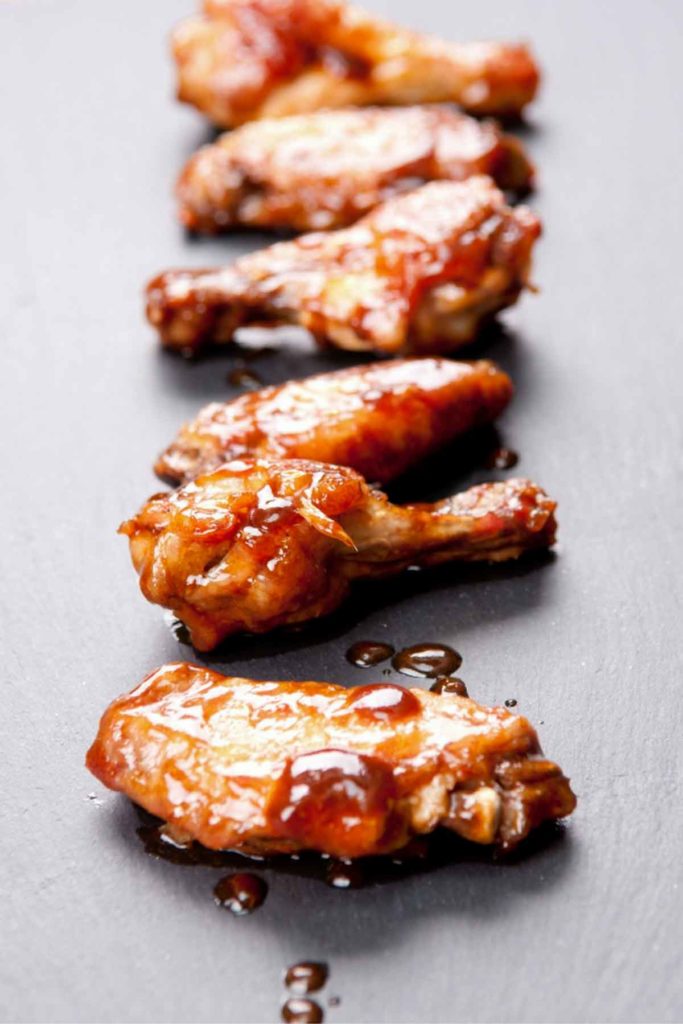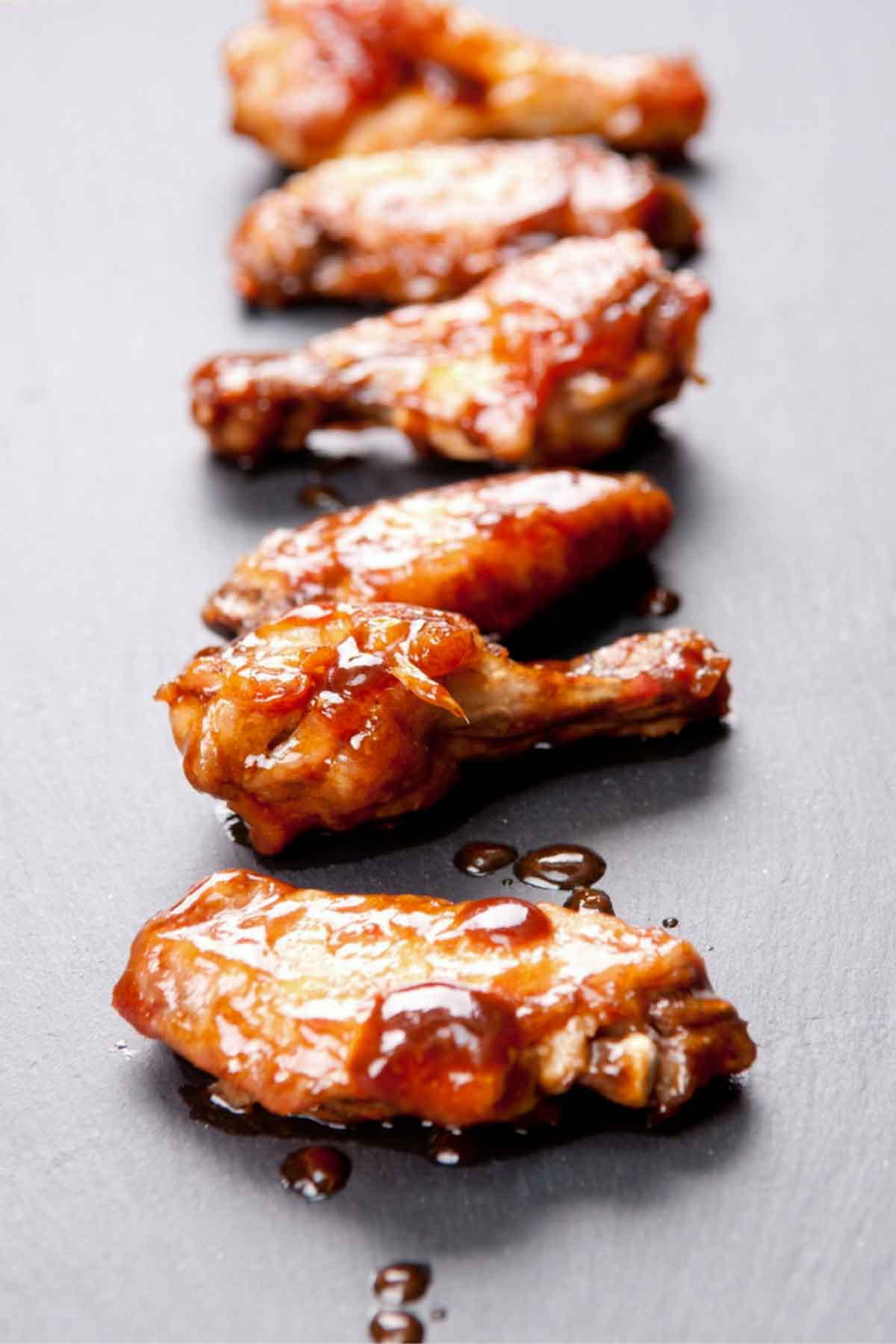 I really enjoy recreating dishes I've ordered at restaurants. Heather and I ordered Limoncello Chicken Wings as an appetizer over at Raccas Pizzeria in Inverness. After our first bite we said in unison "We have to make these at home".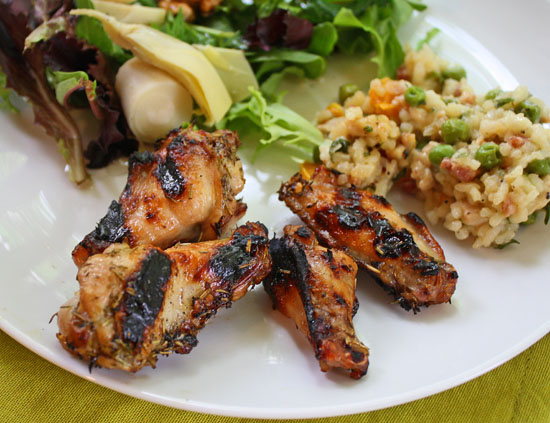 Instead of trying to guess the ingredients, I have the official recipe from the restaurant. The marinade is a combination of Limoncello, herbs and fresh lemon juice, which turns out a killer wing. Since I don't have a coal fired pizza oven like Raccas, I grilled these wings and we loved every bite. I just served them as a main course with a salad and risotto as sides.
Here's the photo that I took with my phone at Racca's. The wings are sprinkled with parsley and cooked onion and surrounded with toasted pizza dough wedges.
If you've not been to Racca's, you should stop in for their pizza. Westword Magazine named them best pizza in Denver this year, and 5280 Magazine awarded them the same honor for 2012. Maybe it's because they import Antico Molino Caputo '00' flour, San Marzano tomatoes and their cheeses from Italy. They have locations in Downtown Denver, Colorado Mills and the one we visited at Villagio in Inverness. Always a great atmosphere and always good food.
I always love hearing from my readers. Here's a review of this recipe from Sharon in Denve
"I made the recipe and it was a HUGE hit. I doubled it as I had almost 8 lbs of chicken, mostly dark but a couple of breasts.I did not, however, double the olive oil, it seemed a bit much already but doubled everything else and added garlic but not ginger.I marinated the chicken for 10 hours."
Recipe for Limoncello Chicken Wings
I hope you give this recipe for Limoncello Chicken Wings and try. And if you do, please come back and give the recipe a star rating and leave a comment about your experience with the recipe.
And if you have a favorite recipe using limoncello, let me know, I'd love to give it a try.
More Chicken Wing Recipes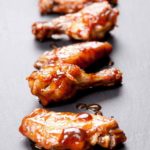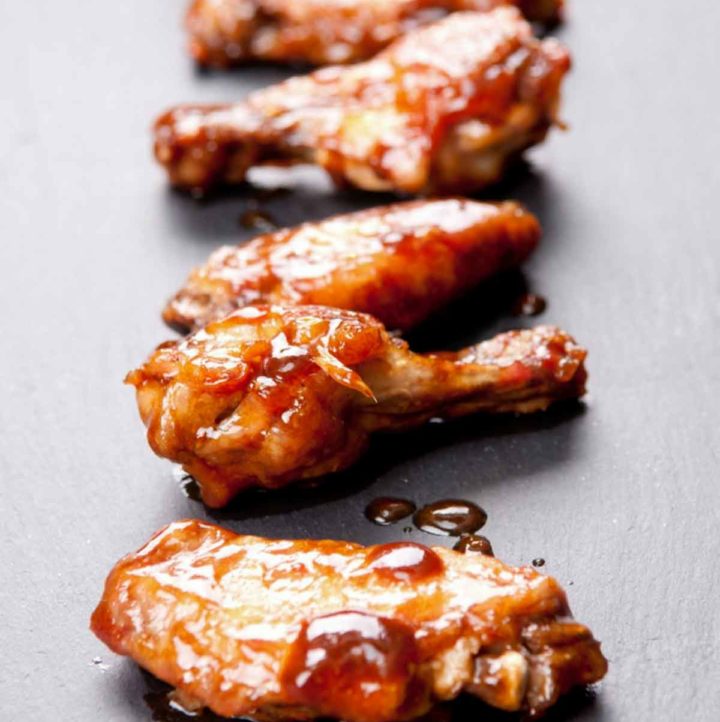 Limoncello Chicken Wings
Ingredients
3

whole lemons

quartered and seeded

1/2

C

. Limoncello

6

Tablespoons

fresh rosemary

1/2

teaspoon

fresh oregano

2

Tablespoons

kosher salt

1

pinch crushed Red pepper flakes

1 1/2

cups

extra virgin olive oil

5

pounds

chicken wings
Instructions
Blend the quartered lemons, limoncello and the rest of the marinade ingredients in a food processor.

In a bowl, fully coat the chicken wings and marinate in the refrigerator for up to 24 hours.

Remove the marinade and bake or grill wings at 450 degrees until browned and cooked through. 20 – 30 minutes. Serve immediately.
Limoncello Chicken Wings…It's What's for Dinner.
Ever made Homemade Limoncello – Take a look at this recipe: