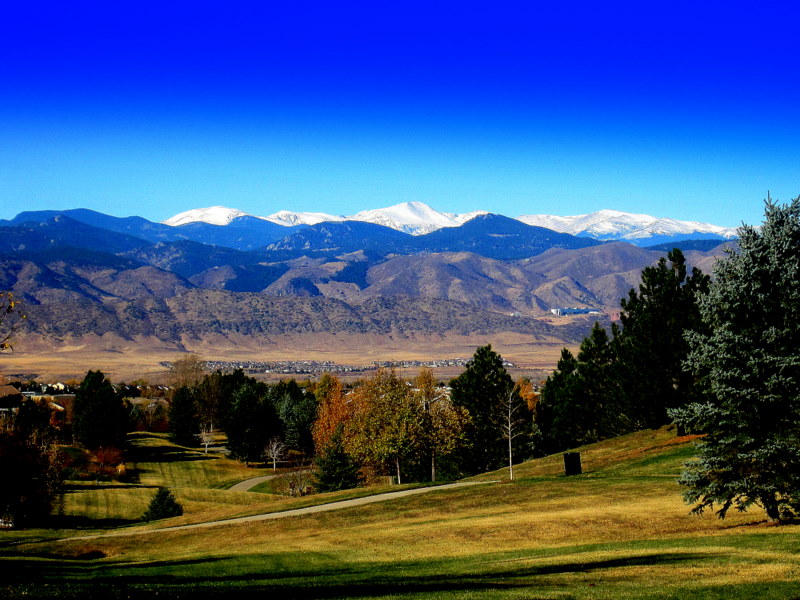 A view of Mt. Evans from Highlands Ranch, CO.
Hello, My name is Lea Ann and welcome to Cooking On The Ranch.  I love cooking and wine and love talking about cooking and wine.
I am a Denver area food blogger. I enjoy all kinds of food, but like to focus on perfecting my skills in preparing authentic Mexican Food and recipes that reflect the flavors of the West.
Highlands Ranch, which is South of Denver and at the base of our majestic Rocky Mountains, even though officially not a "Ranch", the land our town sits on was in fact once a large working cattle ranch…that was long before Denver urban sprawl claimed the land.
We live close to the Historic Highlands Ranch Mansion which once headquartered prominent Denver families and complete with windmills, barns, and bunkers provided a compound to run a working cattle ranch. You might remember, this very house was featured in the television mini-series "Centennial", a story about pioneers heading west and settling along the Front Range of Colorado. If you're interested you can read about our History at this web site.  Or here.
Please join me in my adventures in my kitchen in the Wild West with some side trips to Restaurants in the Denver area who inspire me..
And then there's our obsessive birdwatching habit.   You'll also read about our birding adventures.
Please comment often, I'll be anxious to hear what you loved or hated.
Lea Ann