Man there's a lot going on in that photo. I may have used the wrong plate for this shot, ya think?
This is hands down my favorite recipe for grilling seafood. Shrimp and Mahi Mahi kabobs are marinated, skewered and grilled. In the center, you'll find my Green Rice, which will be my next recipe post.
For now, let's crop out some of that clutter and focus on these seafood skewers.  Shrimp and Mahi-Mahi marinated in lime juice, garlic and olive oil, and then grilled. The best part comes at the table.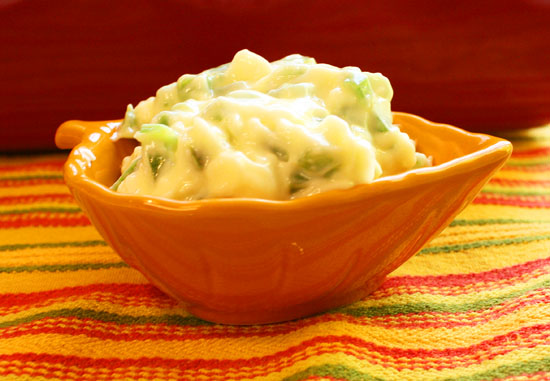 This is simply softened unsalted butter with finely chopped jalapeno added. When the seafood skewers hit the plate, just dab them with some of this butter and the sweet and spicy goodness melts into the sweet seafood meat. Divine. And incredibly easy.
Let's take a look:

Shrimp and Mahi Mahi Kabobs …It's What's for Dinner.