It seems like Tacos al Pastor are everywhere lately…my favorite little taco joint here in Denver has them on the menu…Rick Bayless sent over a recipe via his newsletter…Food and Wine Magazine talked about them in their taco truck article…Gourmet Magazine referenced another Denver Mexican restaurant with Tacos al Pastor as a "must order". So it seemed like this was a "must make" for me.
I mean really, who can resist slow roasted pork slathered in a Mexican Red Sauce served on steamy corn tortillas topped with sweet grilled pineapple and carmelized onions.
I read that al pastor is a dish developed in Northern Mexico where a pig is slow roasted in an outdoor spit for two days.
I'm assuming that an in-ground outdoor backyard spit smoldering a whole pig is against covenants in Highlands Ranch, so the crock pot will work just fine. Let's get started.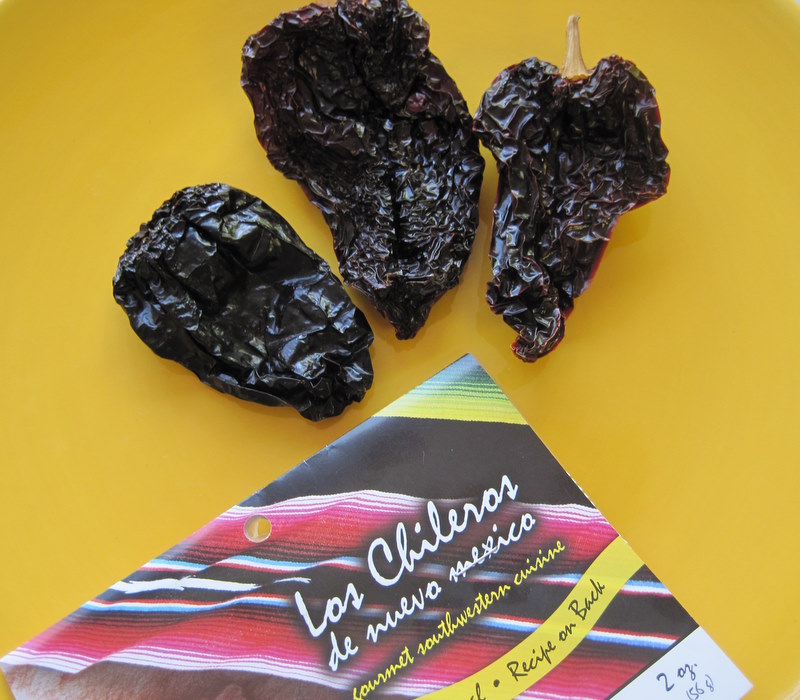 For my red sauce I used some mild and earthy flavored dried red peppers as my base.
5 dried chiles
2 chipotle chiles in adobo sauce, seeds and veins removed
2 tablespoons fresh orange juice
1/2 tablespoon fresh lime juice
1/4 cup Coca-Cola
3 tablespoons cider vinegar
1 teaspoon anise seeds
1/2 teaspoon dried oregano
1/4 teaspoon cumin seeds
1 whole clove
1/2 tablespoon brown sugar
1/4 teaspoon garlic powder
2 tablespoons olive oil
Stem and seed the dried chiles and place them in a microwave-safe bowl. Cover with water and microwave at high power until softened, about 3 minutes. Let cool slightly, then drain and transfer to a blender. Add the chipotle chilis, orange juice, lime juice, soda and vinegar, anise seeds, oregano, cumin, clove, sugar and garlic powder. Blend until smooth.
Transfer the marinade to a saucepan. Add the 2 tablespoons of oil and cook over moderate heat, stirring constantly, until very thick, about 5 minutes; let cool.
I then added some chopped onion to the sauce to chunk it up.

Place a pork roast in the crock pot cover with the sauce and slow cook all day.
After the pork was cooked and shredded, I carmelized some onions in olive oil stove top.
Grilled up some pineapple spears.  I then warmed the corn tortillas, lined them with the saucy shredded pork, topped with the onions and the pineapple, some Mexican crumbling cheese and cilantro.
Served with some seasoned black beans and it made a pretty tasty meal.
This sauce was nothing like I've ever tasted. Very earthy and pungent. Topped with the sweet onions and pineapple, the cool Mexican cheese and some cilantro really made for a delicious combo. A squeeze of lime over the whole shebang = yum.
Tacos al Pastor…It's What's For Dinner.