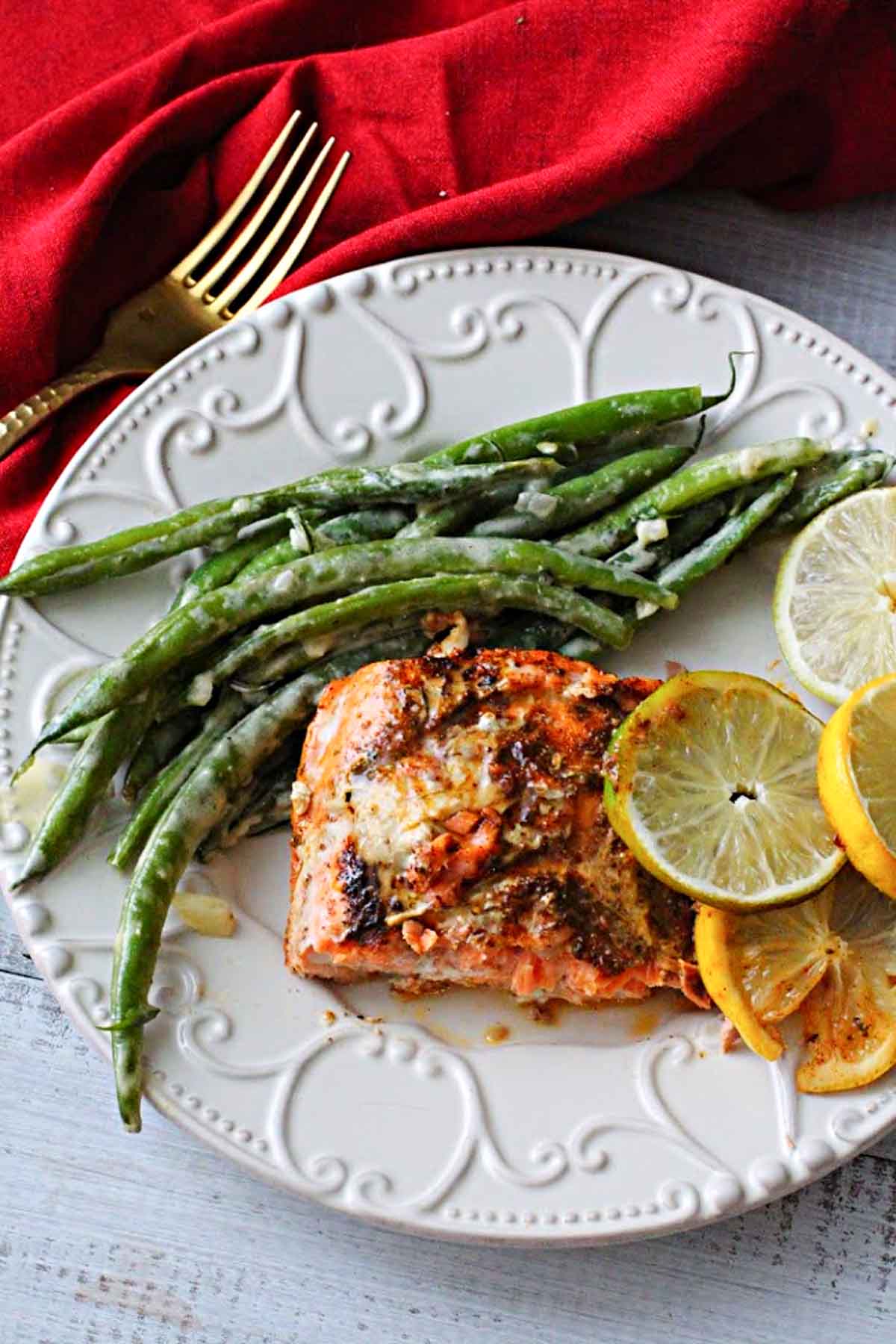 You want to know how easy this recipe is? It's such an easy fix that you can prepare this at an altitude of 10,000 feet at a rustic Colorado campsite, after having three glasses of high alcohol content red wine, on an empty stomach…nuff said.
Of course I must admit I did some pre-prep at a home altitude of 5,280 feet, with no wine, before traveling to said 10,000 foot camping site. I mean you have to know the ins and outs of this high altitude, no oxygen camping  business folks.  (wink)
I really have no problem with recipes or meals that take a couple of hours of tinkering, fussing, adjusting, tasting, more fussing and tinkering…but you can't beat a "quick middle of the week, I'm tired from working all day" easy meal. This is one of those.
I've had this recipe for too many years to count. I was watching a salmon demonstration one Saturday afternoon at a local supermarket. The fish counter guy was searing a chunk of salmon filet that had been topped with a sprinkle of cumin, some lemon zest, a slice of lemon and topped with a pat of butter. So over the years it's evolved into this.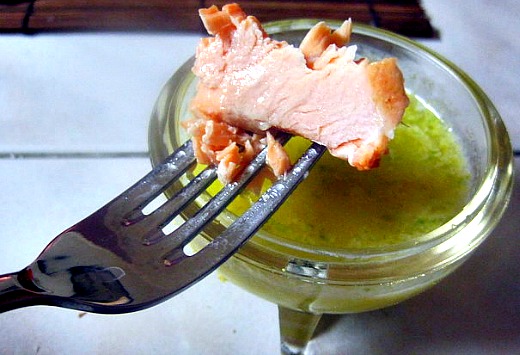 And a simple lemon butter for dipping makes this a tasty little dish… let's take a look.
Lemon Lime Salmon with Lemon Butter
Ingredients
1

lemon

1

lime

1/2

t

cumin

1/2

t

garlic — minced

1

T

olive oil

3

T

butter — softened

2

salmon steaks
Instructions
Zest the lemon and lime, then thinly slice 1/2 of each. Juice the other halves. Combine 2 Tablespoons of the lemon/lime juice, cumin, garlic and olive oil. Place salmon on a sheet of parchment paper. Sprinkle with some of the lime and lemon zest, and pour the lemon-lime juice mixture over top. Sprinkle with some salt and pepper then arrange lemon and lime slices over the filet. Wrap up with the parchment paper. Place in a baking dish and bake at 350 degrees for about 15 minutes or until fish is flaky and done.

Mix butter, remaining juice and peel in a bowl. Microwave for a few seconds to melt.
Lemon Lime Salmon …It's What's for Saturday Dinner.