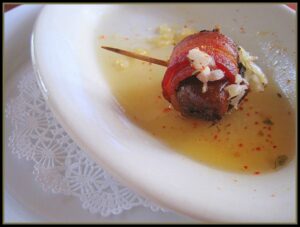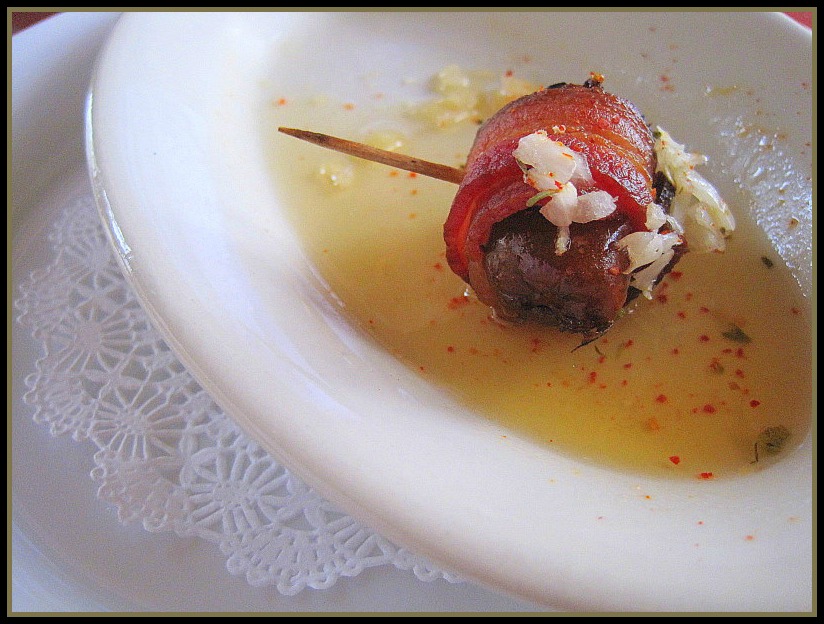 JaJa Bistro in Littleton serves a stuffed date appetizer that everyone raves over. Sweet dates, filled with a slice of tart apple, wrapped in salty bacon and swimming in a crisp ale broth makes for an out-of-this-world combination. The last time we were there for dinner, and with some gentle prying, I found out a little more about what makes these so addicting.
This new information found me marching right over to the grocery store, and picking up the few items I needed to create this in my own kitchen. Here's a pretty close version.
JaJa Bistro Bacon Wrapped Stuffed Dates…It's What's for an Appetizer.
From the kitchen of Lea Ann Brown