In my humble opinion a perfect meal, anytime of year is a luscious salad, a well-flavored delicious soup and a chunk of crusty bread. 
Here's the latest trio I served up.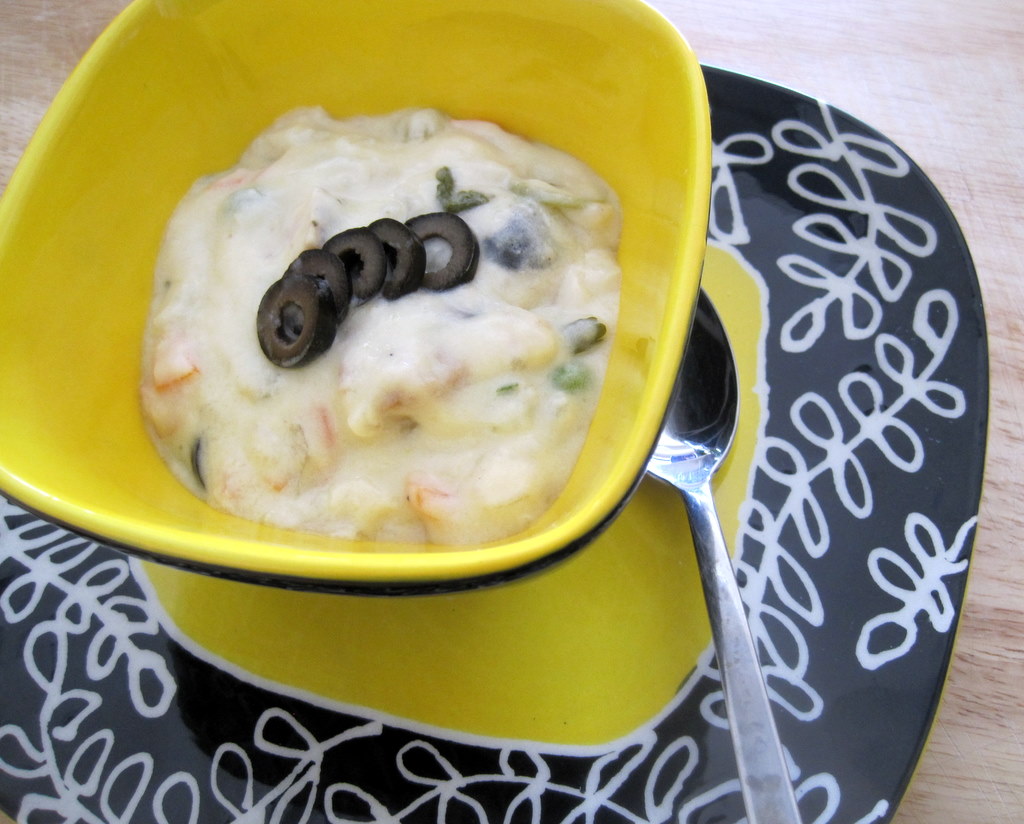 Creamy Olive Soup.  This is a delicious and elegant soup and with white wine, both black and pimento-stuffed olives, light cream, is a knockout anytime of year. This can be served as a first course, or add some chicken to make a heartier entrée. You'll find the recipe below.