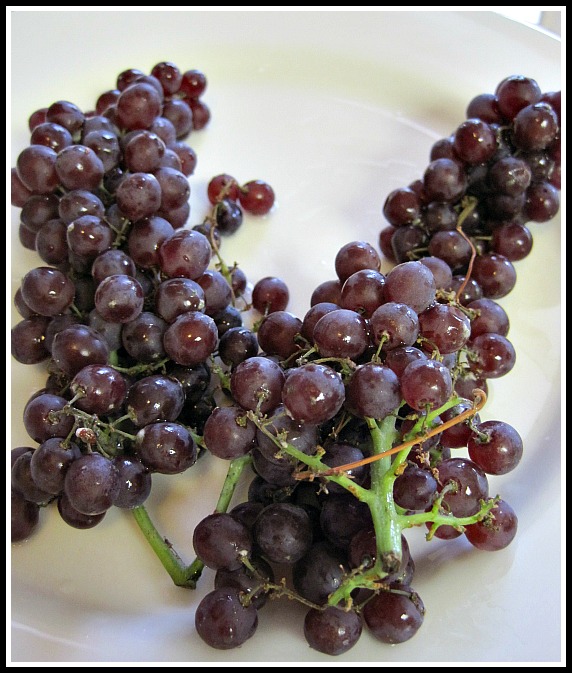 Champagne Grapes and Scallops. A delicious, elegant and easy seafood recipe.
Despite their name, Champagne grapes aren't used to make the sparkling wine. Legend has it that the grapes were so named because the tiny grapes resemble bubbles in a glass of champagne. Let's take a look at this elegant dinner.
Holy canoli this is good. This is quick, easy, delicious, impressive and if I must say, restaurant quality meal using sea scallops.
Whole Foods just got Champagne Grapes in, just in time for this scallop recipe that I found on Noblepig.com. For a side dish, I served Eggplant Caponata.
Pan-Seared Scallops with Champagne Grapes and Almonds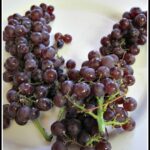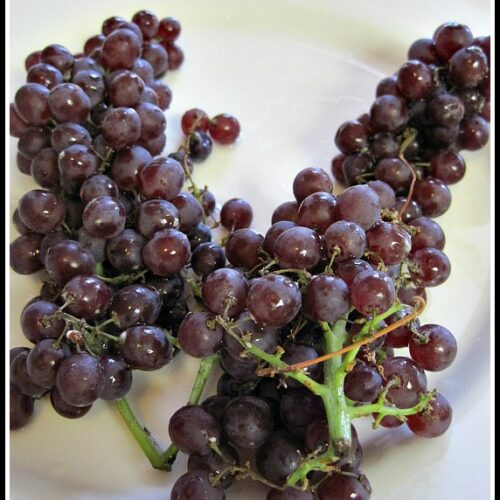 Scallops with Champagne Grapes
An impressive, delicious and elegant entree.
Ingredients
5

tablespoons

unsalted butter

divided

1 1/2

tablespoons

minced shallots

2/3

cup

Champagne grapes or black grapes

about 4 ounces, halved

1 1/2

tablespoons

fresh lemon juice

1/3

cup

sliced almonds

toasted

1 1/2

tablespoons

chopped fresh Italian parsley
Instructions
Sprinkle scallops with salt and pepper.

Melt 3 tablespoons butter in very large skillet over medium-high heat. Cook butter until beginning to brown, about 2 minutes. Add scallops; cook 2 minutes per side. Transfer scallops to plate; tent with foil. Melt remaining butter in same skillet over medium-high heat. Add shallots and grapes; sauté until shallots are golden, stirring occasionally, about 2 minutes. Stir in lemon juice and any accumulated scallop juices. Bring mixture to boil; season with salt and pepper. Stir in almonds and parsley.

Place 4 scallops on each of 4 plates. Spoon sauce over and serve.
Well…well…well… Bob and I hardly spoke during this meal. Definitely one to savor. Holy Canoli!
Scallops With Champagne Grapes…It's What's For Dinner