New Year's Resolutions! Do you make them? Usually they consist of claims to eat healthier, (and this time really mean it), read more books, (and not get bored with that), be nicer to people you don't like (do I really have to?)
This year my resolution is loftier, I've made a vow to be a sweeter person and to to sprinkle more dessert posts into The Ranch routine. There! I said it and now I'll be held accountable.
If you look at the tallies on my home page sidebar, you'll see that in the seven years I've been blogging, I've made 37 desserts. Compared to 87 Mexican/Southwestern and 84 Appetizer offerings.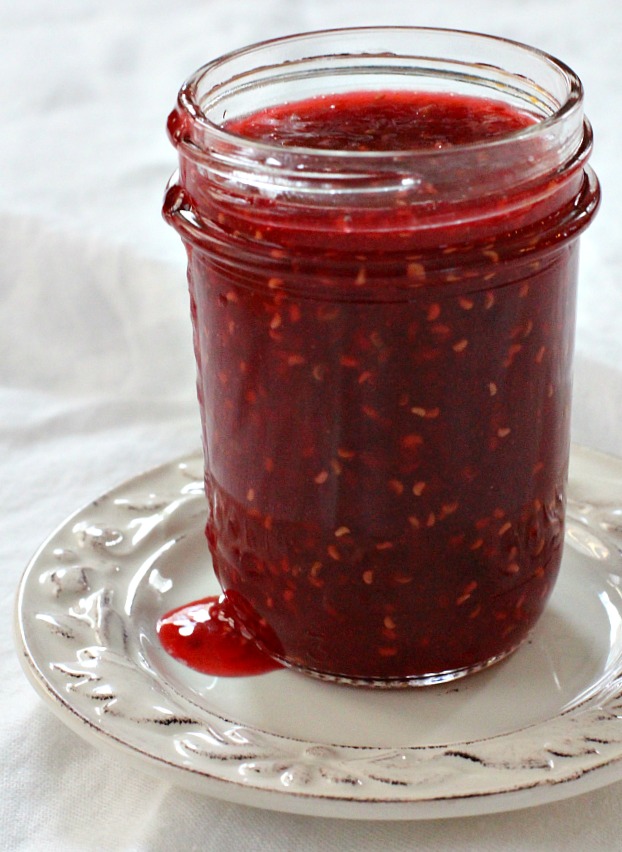 So here's my first for 2017. Everyone loves chocolate, everyone loves raspberries, everyone loves cheese, everyone loves liqueur, everyone loves Ina, so how about this Chocolate Ricotta Custard dessert. I love easy, and this one fits right into that category. Once baked, the consistency of this custard is somewhat like a cheesecake.
Top with Ina Garten's Raspberry Sauce and you've got a wonderfully red treat. Just in time for your Valentine's Day plans. Let's take a look.
Chocolate Ricotta Custard
This makes one 9-inch custard.
Ingredients
3

cups

whole milk ricotta

1/2

cup

sugar

4

large eggs

1

teaspoon

vanilla extract

1

teaspoon

ground cinnamon

divided

6

ounces

semisweet chocolate chips

butter for greasing springform pan

fine corn meal to coat springform pan

confectioner's sugar for dusting

optional
Instructions
Set a wire rack at the middle level of the oven and preheat to 350 degrees.

Grease a 9 inch springform pan with butter. Sprinkle on fine corn meal to just coat the butter. Sprinkling some in on the bottom of the pan and then patting and turning the pan will work well for this.

In a mixing bowl, combine the ricotta and sugar and stir with a rubber spatula to mix. Mix in the eggs, one at a time.

Mix in the vanilla and half of the cinnamon.

Fold in the chocolate chips until well distributed.

Pour the mixture into the pan.

Bake for 1 hour until well risen, golden on top and the custard is set. (doesn't jiggle) Watch carefully. Depending on your oven, the custard could be done in 50 minutes to 1 hour.

Chill the custard for several hours or overnight.

Unbuckle the ring and remove it. Use a long spatula to remove from the springform pan and slide it onto a platter.

Sprinkle with the remaining cinnamon. Dust lightly with confectioner's sugar before serving. Or top with a chocolate or raspberry sauce.
Chocolate Ricotta Custard…It's what's for Dessert.