A step by step guide on how to make old fashioned pickled beets. A pickling and canning recipe from the Ball Canning Guide with some Colorado flare, makes these the bet pickled beets. A picklin' and cannin' extravaganza.
"You can pickle a beet, but you can't beat a pickle" My Aunt used to say that all the time.
Pickling beets has officially become a tradition for friend Greg and me. This fall was our second annual project. Last year we pickled 25 pounds of organic Colorado grown beets. This year we were so confident in our skills we purchased 50 pounds and went to work. I have to admit, due to precision teamwork, doubling the amount of beets really didn't take but 30 minutes longer. It's a five and a half hour project that produced almost 40 jars.
We pickled beets on a Sunday afternoon smack dab in the middle of a Bronco home game, complete with fighter jets roaring over the house for the National Anthem stadium flyover. We pickled beets in the midst of two adorable curious toddlers, three underfoot Yorkshire Terriers and two heckling spouses.
Greg was even suffering from complications from wisdom teeth extractions. A couple of pain killers for him, a couple of glasses of wine for me and and we were good to go.  Aside from me running outside to see the fighter jets, a few minor distractions couldn't stop us.
We were very pleased with the outcome of flavors from last year's recipe, but did tweak a couple of things this year. One of Greg's relatives suggested that instead of pouring the colorful liquid from boiled beets down the drain, to use it for the water in our pickling brine. We did and both agreed it made for a more flavorful brine.  And as always, good quality products such as organic sugar and quality pickling spice from our local spice shop made for a delicious end product.
It's interesting, before making my own, I used to buy a brand from a small Colorado company that used locally grown beets and thought they were the best!  Upon conducting a taste test of ours vs. theirs, I was stunned to find that the brand I used to love fell short on the flavor scale compared to our home made. I'm impressed In other words…Greg and my pickled beets kick butt with an end result of a great sweet and tangy combination.  I also like that our beets have a slight crunch as opposed to being mushy.
Let's take a look. This is a basic old fashioned pickled beets recipe from the  Ball Blue Book Guide To Preserving … with some tweaks from two family recipes. For your convenience, I've included an affiliate link to the book about canning.
Process:
Disinfect jars and lids.  Jars can go in the dishwasher without soap, and run through a regular cycle or a disinfect cycle. Keep the jars in the dishwasher until ready to use so they stay warm. Place lids and rings in a saucepan of boiling water on the stovetop.
Place beets in a large kettle and boil until tender. No need to clean or peel until after they're cooked. Depending on size this will take about 40 minutes or longer.
In the mean time in a large sauce pan, make the pickling solution and set aside.
After the beets are cooked, place them in a sink full of cold water. Have several large bowls ready for the peeled and cubed beets. Once they're cool enough to touch, peel the skins off the beets and cube them to desired size.
Start the canning process by placing beets in the jars and filling the jars with the pickling solution.
Process jars in a canner pot with rack for easy removal.
Remove jars to counter and let cool and wait for that "ping" noise to make sure jars seal.
How To Make Pickled Beets
A step by step tutorial to make your own pickled beets at home.
Ingredients
3

quarts

beets

about 24 small,

2

cups

organic sugar

2

sticks

cinnamon

1

Tablespoon

Pickling spice

1 1/2

teaspoon

salt

3 1/2

Cups

vinegar

1 1/2

Cups

water from the boiled beets
Instructions
After beets have cooked, peel, cut into chunks, and set aside.

Combine all ingredients excepts beets in a large sauce pan. Bring mixture to a boil; reduce heat. Simmer 15 minutes. Remove cinnamon sticks.

Pack beets into hot jars, leaving 1/4-inch head space.Ladle hot liquid over beets leaving 1/4 inch head space. Remove air bubbles. Adjust two-piece caps. Process jars 30 minutes in boiling water canner.
We love to pickle on the Ranch. Take a look at this old-fashioned Pickled Pineapple Recipe, it's a great topping for any meat entree: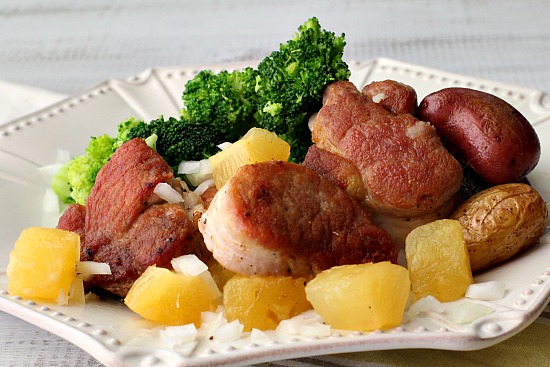 How to Make Pickled Beets …It's What's for a Project.