The best thing about this club sandwich isn't the bacon…it's the lemony mayonnaise spread that takes it to the next level.
The club sandwich is one of those All-American diner classics that you can count on being delicious just about anywhere. While it's usually a double decker affair that includes bacon, I love this tinkered with version. With no frilly toothpicks, this is built on a loaf of French bread to feed a crowd. We'll build that sandwich below, but first let's drink some wine.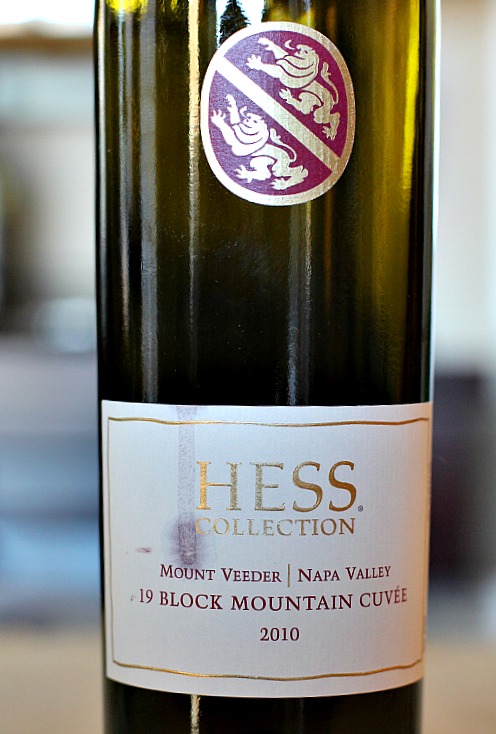 Last night we had a 2010 Hess Collection Mount Veeder 19 Block Mountain Cuvee. About $35.
It's kind of a Bordeaux blend with a high altitude attitude. It reminded me of several years ago on our first trip to Napa when we visited the Hess winery. Even by Colorado standards it seemed a long way up a winding two lane mountain road. Nestled in the forest, the winery is constructed of stone and seems very old and traditionally European. We bought mostly Petite Sirahs and have repurchased them for years.
Part of the Donald Hess' contemporary art collection is housed above the tasting room on the second floor. The most evocative pieces for me were a real vintage typewriter actually on fire by Leopoldo Maier and two huge (probably 8 x 15 foot) "casts" of nondescript pieces of scarred road and cliff sides by the Boyle Family. More on the art can be fond at their museum website.
What I think is good about this Mountain Cuvee is that it, like the winery itself, seems to exhibit both a traditional and contemporary side.
Sub Club Sandwich
Ingredients
Lemon Mayo Spread:

¾

cup

mayonnaise

2

tablespoons

finely chopped chives

1

tablespoon

extra-virgin olive oil

1

teaspoon

finely grated lemon zest

1

teaspoon

fresh lemon juice

Salt and fresh ground black pepper

to taste

For the Sandwich:

inch

One 12- loaf soft French or Italian bread

split lengthwise

Lemon Mayonnaise

1

pound

very thinly sliced roasted turkey

1

pound

very thinly sliced ham

10

slices

cooked bacon

½

leaves

small head iceberg lettuce

shredded or of Romaine Lettuce

8

slices

tomatoes

sprinkled with salt
Instructions
For the mayonnaise spread:

In a small mixing bowl, combine all the ingredients. Season with salt and pepper, and stir. Set aside.

Build the sandwich.

On a clean work surface, arrange the bread pieces, cut-side up. Spread the mayonnaise on both pieces. Place the turkey and ham on the bottom slice of the bread, without letting any of the meat drape over the edges. Place the bacon on top (broken into pieces to fit, if necessary), followed by the lettuce and tomatoes. Top with the other slice of bread. Slice the sub into individual portions.
Looking for great picnic sandwich ideas? Perfect is this: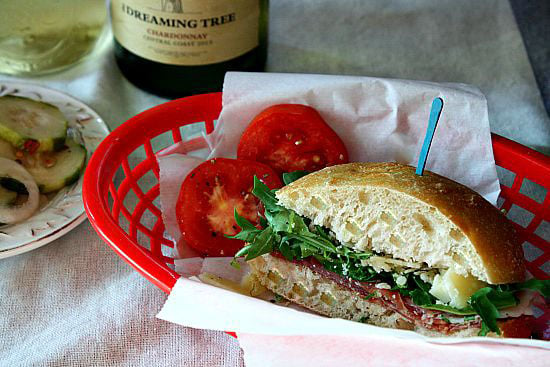 Sub Club Sandwich…It's What's for Dinner.