This decadent, creamy mound of shrimp salad is a perfect addition to a holiday buffet party. How can anyone say no to shrimp, cream, mayo, celery and dill?
We've been invited to several potluck parties over the coming weeks, so I've been looking for recipes that will travel well, not compete with a main course and fit into the holiday rich and luxurious category. This Shrimp Salad with Lime Zest can be made ahead of time and refrigerated several hours in advance. It's served cold, travels well and will make an impressive addition to any party buffet.
Ready for the big Turkey day? We're spending the next few days in Kansas visiting my mom and cousins. We'll be celebrating with a traditional Thanksgiving feast for our lunch time meal, followed by a Mexican feast for dinner. Thanks to Jamie (my cousin's daughter) for that request, this is going to be a killer food day. My contribution for the Mexican food, will be a cornbread dressing with jalapeño and chorizo. Wish me luck with that one, being the traditional sage white bread dressing lover, I've never worked with corn bread and broth.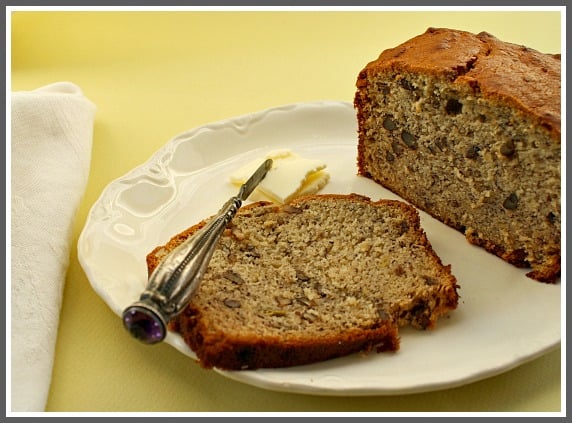 I spent the weekend baking my stand-by holiday quick bread, Mom's Banana Nut Bread. Twelve loaves to be exact. Starting early Sunday morning, I was done just in time to watch a Broncos win over Miami. Some of these loaves will make the trip to Kansas and some a trip to the freezer to share with friends over the next few weeks. I had planned to make this wonderful sounding Pumpkin Bread with Streusel Topping and Maple Glaze, but ran out of gumption and time. This one will have to wait until after Thanksgiving.  Let the holiday games begin.  🙂
Wishing everyone a safe and bountiful Thanksgiving filled with deliciousness, family and friends.
Shrimp Salad with Lime Zest
Course:
Main Course, Sea Food
Ingredients
1

cup

kosher salt

6

cups

cold water

2 1/2

lbs

medium shrimp

shelled and deveined

3

Tbs

heavy cream

1/2

cup

mayonnaise

1 1/2

Tbs

fresh lime juice

1 1/2

tsp

finely grated lime zest

1/4

cup

finely diced celery

2

Tbs

finely chopped dill

1

Tbs

thinly sliced chives

Salt and freshly ground pepper
Instructions
Bring a large saucepan of salted water to a boil. Prepare a bowl of ice water.

In a large bowl, dissolve the kosher salt in the water. Add the shrimp and let stand for 30 seconds, then rinse well. Add the shrimp to the boiling water and cook until firm and pink, 2 to 3 minutes. Drain the shrimp and transfer to the ice water to cool. Drain again and pat dry.

In a bowl, beat the cream until stiff. Whisk in the mayonnaise, lime juice and zest, and stir in the celery, dill and chives. Add the shrimp and toss well. Season with table salt and pepper and serve.

Make Ahead. The shrimp salad can be refrigerated for up to 5 hours. Serves 4.
Shrimp Salad with Lime Zest…It's What's for a Holiday Party,