Portabello Mushrooms grilled and slathered in Harissa Sauce. An easy and flavorful side dish.
Goodbye kid-centric, hello Tresanity. I have to admit being an empty nester in a predominately kid laden neighborhood has been a challenge over the years. Hubs and I just don't "blend." We've never had a trampoline or swing set in the back yard and our front yard has always been void of big plastic oversized assorted noisy riding toys. (not that there's anything wrong with that) And yup, I've become one of "those" who stands in the front window and hollers "get out of my flowers you damn kids." True! Except that I don't really holler it out loud, I just stand there and stare at them until they notice me. Plus, we're not always in a hurry and we don't drive mini vans.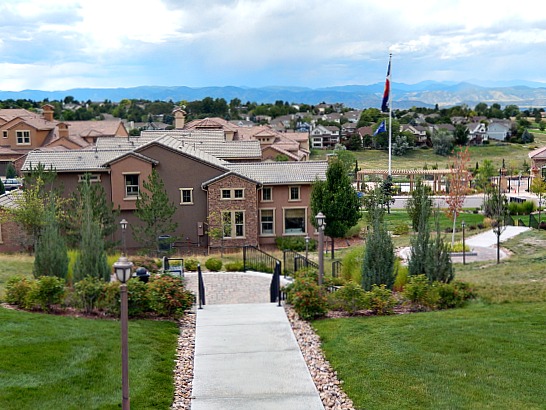 It's time to move. Time for a different street. Time for a new set of people our own age. Time for change.
Tresana is billed as a Luxury Townhome Community. A Tuscan-themed village. I've not shared a wall since college, and I've always had a yard. And growing up on a farm in the middle of Kansas, I had acres and acres for a yard. I feel at peace that the excitement and anticipation out-weighs the slight nervousness over this change in lifestyle. Tresana is not a retirement community, but as I drive though the neighborhood I relate to the people I see. Baby Boomers walking fru-fru dogs and relaxing on oversized patio furniture with glasses of wine and big smiles on their faces. And none of them are bent over pulling weeds. It's a maintenance free community.
Have you ever had Harissa? I've not until a few weeks ago, I saw three recipes over a period of a couple of days for meats and these mushrooms skewered, slathered in Harissa and grilled. I took the three as an omen that I must give it a try. Yay for a new adventure.
I picked up a package of baby Portabellas and then headed over to the ethnic isle for a jar of Harissa. Nothing. Back at home I Googled this mysterious condiment and was surprised how easy it was to make from scratch. I had everything on hand! And I can't tell you how incredible this stuff smells and tastes. I can see myself smearing it on ever-y-thing.

I served these mushrooms with quick and easy and simply flavored grilled lamb chops. What a perfect, light Summer meal.
The movers come Monday morning at 9:30. See you in my new kitchen.
Quick Harrisa Sauce
Adapted from Food and Wine Magazine
Ingredients
1

garlic clove

Kosher salt

1

tablespoon

tomato paste

1

teaspoon

fresh lemon juice

1

tablespoon

pure chile powder

such as ancho

1

tablespoon

smoked paprika

1/4

teaspoon

cayenne

1/4

teaspoon

ground cumin

1/4

teaspoon

caraway seeds

ground in a spice grinder

1/4

cup

plus 2 tablespoons extra-virgin olive oil
Instructions
On a work surface, use the flat side of a chef's knife to mash the garlic to a paste with a pinch of salt. Scrape the garlic paste into a small bowl and stir in the tomato paste and lemon juice. Add the chile powder, smoked paprika, cayenne, cumin and caraway. Gradually stir in the oil and season with salt.

MAKE AHEAD The harissa can be refrigerated for up to 1 week. SERVE WITH Stews, grilled meats and roasted vegetables.
Homemade Harissa Recipe for Mushroom Kabobs…It's what's for a Side Dish.