A very special meal for any occasion. For us, this was Easter Dinner. Roasted Leg of Lamb with braised garlic, sherry and thyme au jus, Herbed Mashed Potatoes and Glazed Carrots. Let's take a look.

I prepared this meal years ago for a mid-winter dinner party. I've been wanting to recreate it ever since I started this blog and nothing like Easter to inspire an elegant and delicious meal featuring leg of lamb.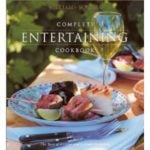 This all comes from Williams and Sonoma Complete Entertaining Cookbook. Published in 1993, it's beautifully photographed and offers complete menu ideas for about any occasion. I've enjoyed having the book in my collection and reference it quite often.  It also has great table decorating ideas for your themed events.
Let's start with lamb. With just an hour roast for a boneless leg, this really is quite easy. The hardest part is peeling all those garlic cloves…but wait…I just read about a new microwave method. Just pop a head of garlic into the microwave for 30 seconds, let it cool, separate cloves and the skins practically fall off. Tedious just turned into easy.
It is best to insert the garlic and thyme into the leg the day before roasting to flavor the meat more intensely, but this step can also be done the day of. Be sure to remove the lamb from the refrigerator about an hour before putting it in the oven. Let's take a look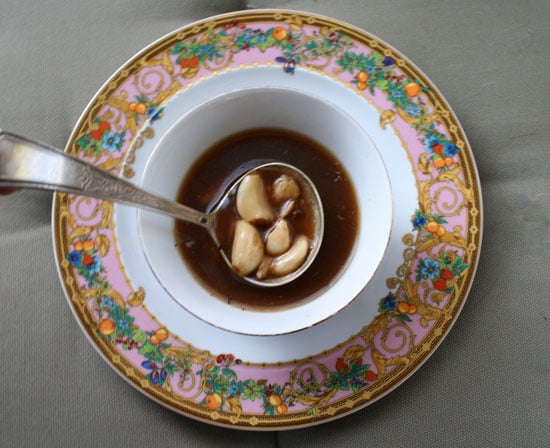 Roasted Leg of Lamb…It's What's for Easter Dinner.
Stay tuned for the side dish recipes.