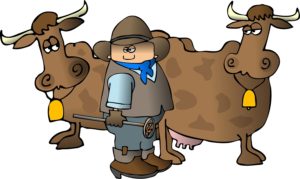 We've been doing a little "branding" here on The Ranch. As you can see, I've got a whole new look and feel.
I'll certainly miss my bright vivid orange and green Mango leaf design, but let's face it, I'm not sitting around on a beach overlooking the ocean in Hawaii sucking down umbrella'd cocktails while snacking on ceviche.
The fact of the matter is, I live in Colorado. I'm sitting around in Highlands Ranch, with the Rocky Mountains as a backdrop. We snack on meat and potatoes and suck down sip red wine. Even though it's not officially a "Ranch", the land our town sits on was in fact once a large working cattle ranch…that was long before Denver urban sprawl claimed the land.
We live close to the Historic Highlands Ranch Mansion which once headquartered prominent Denver families and complete with windmills, barns, and bunkers provided a compound to run a working cattle ranch. You might remember, this very house was featured in the television mini-series "Centennial", a story about pioneers heading west and settling along the Front Range of Colorado. If you're interested you can read about our History at this web site.  Or here.
I've renamed my blog "Cooking…On the Ranch". The URL  www.highlansranchfoodie.com remains the same.