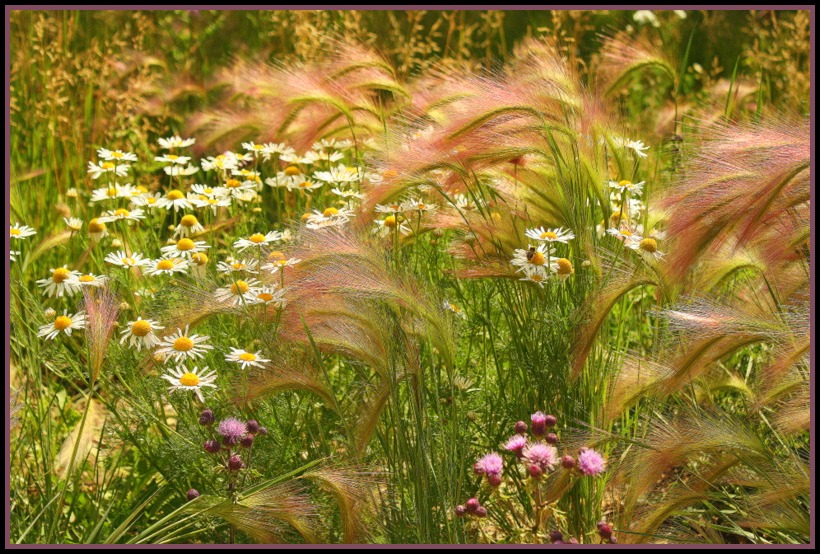 "We Don't Need No Stinkin' Area Rug"
With all of our rain this year, the high country sports a beautiful carpet of wildflowers and vegetation. The caption is for Nancy…and for those of you who weren't there when she said it, it's one of those "had to be there" moments.  She confused two famous movie quotes that included badges and area rugs and …well.. as I said…you needed to be there.
Nothing like a big ol' platter of shrimp cocktail on the back deck on a Summer evening. I love this serving presentation, an idea I got from Vickie over at Part Three. Not that Vickie invented the shrimp cocktail appetizer, but she did give me this idea of serving the shrimp over peppery arugula that's been tossed with olive oil and lemon juice.
The crisp arugula seems perfect on the palate as a chaser for that bite of shrimp that's been dipped in the flavor explosion of a great cocktail sauce. I'm partial to my recipe. For us, it's the perfect combination. Sweet with catsup, tangy with a bite of horseradish and a little Snap-E-Tom Juice thrown in goes well with the horseradish. it had everyone asking for the recipe.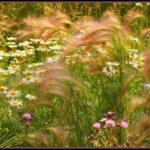 Shrimp Cocktail Sauce Recipe
Ingredients
1/2

Cup

Catsup

2

heaping teaspoons

horseradish -- prepared

or more to taste.

1

Tablespoon

Lemon juice

1/2

teaspoon

lemon peel

grated

1/4

Cup

Snap-E-Tom Juice

1/4

teaspoon

Worcestershire sauce

Pepper
Instructions
For the shrimp: In a pot of water, add several stalks of fresh parsley. Cut a lemon in half, squeeze the juice into the water and then add the lemons. Toss in one bay leaf and a small stalk of celery with leaves. Salt the water and bring to a boil. Simmer for about 5 minutes. Turn up heat until boiling, add shrimp and boil until pink. That's 1 - 3 minutes depending on size of shrimp. With a slotted spoon, remove shrimp to a plate, cover and chill in the refrigerator for a couple of hours. Peel and devein. Serve with cocktail sauce.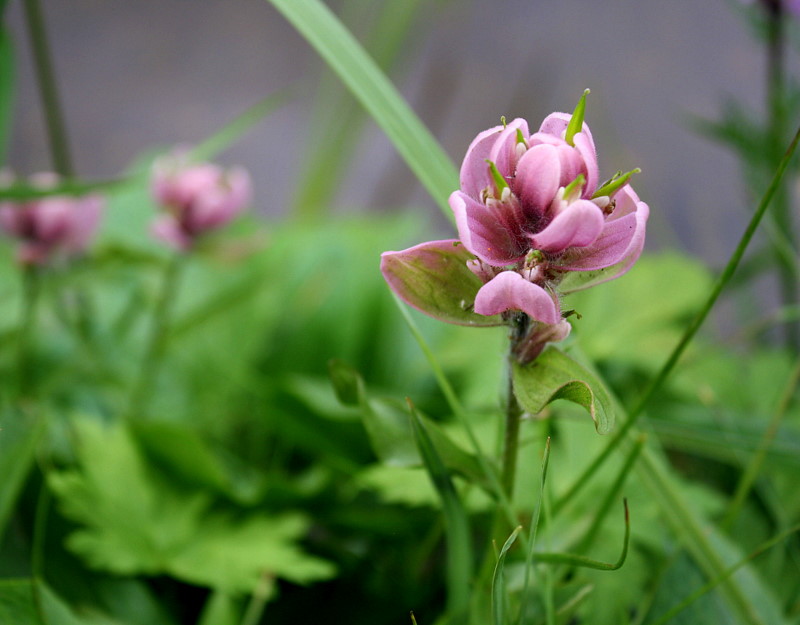 I have no idea what kind of flower this is. Some sort of lily? I'm hoping one of my gardening expert readers, and you know who you are, can point me in the right direction. These were scattered along Lake Irene, Milner Pass, Continental Divide, probably about 12,000 ft. altitude. Aren't they divine?
Shrimp Cocktail…It's What's for a Summer Meal on the Back Deck.