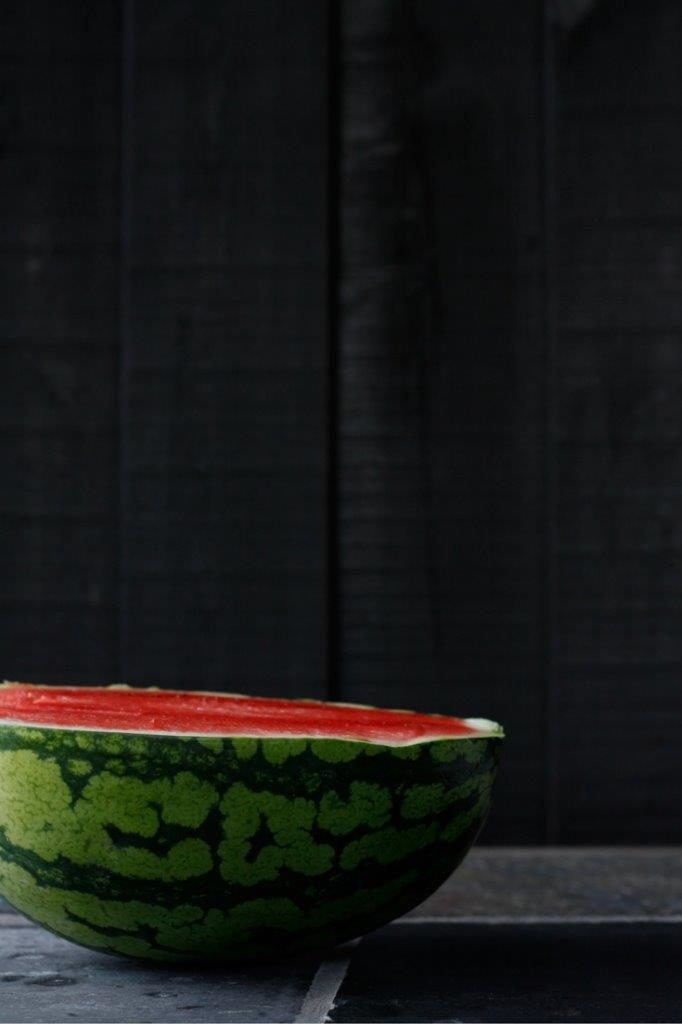 Watermelon! Can you imagine a summer picnic without it?  I remember as a kid mom giving us big slices of juicy watermelon and making us eat it outside so we wouldn't make a mess in the house.  So juicy you'd have to lean forward to eat it so it wouldn't run down your arms or get all over your clothes. I'm still of the opinion that the old fashioned seed-filled melons are the tastiest, even with that seed spitting mess.
I found this recipe a couple of years ago, tweaked it a bit and now it's my "take everywhere all Summer long" dish. I love a sweet and salty combination. When I was in my 20's and didn't care what I ate, I used to pile potato chips on top of a candy bar to get my sweet-salty fix…ah, those were the days. 🙂
Let's address a healthier combination, how about sweet watermelon, salty olives and creamy feta. I think you'll find it addictive and a real crowd pleaser.  Take a look:

Watermelon and Feta Salad …
It's What's For Summer.