Soup and salad.  A very healthy meal if done right. We all know we have to do it everyonce in awhile.  Get those noses out of the cookbooks and eyes off the food blogs.  We have to stop looking for our next great creation and walk over to that refrigerator, drag out all that unused produce and use it up before it goes bad.
Meet The Soup and The Salad. This is how I use up all of those vegetables. The soup is just a good old healthy vegetable soup and the easiest thing in the world to make and so flexible and variable. All you need is brothy liquid of your choice, tomatoey liquid, seasonings and vegetables.
Here's what I had in the fridge:
The rest of enoki mushrooms and ginger that I used for Pho earlier in the week
A half a bell pepper left from a salad from Wednesday
Carrots and celery left over from who knows what last week
The partial onions left over from this and that
And you know me, I always have cilantro in the house
The remainder of the long beans used in a mid-week stir fry
I buy those plastic containers of tomatoes from Costco to keep on hand for salads, and they're starting to look a little sad.
And by the way, can we all have a moment of silence for those summer fresh tomatoes out of the garden…..Thank you.  Boy am I missing those right now.
Chop the beans in 1-inch pieces
 In your favorite soup pot heat a couple of tablespoons of olive oil, add carrots and sauté for about 5 minutes. Add the rest of the vegetables and sauté, stirring often for another five minutes.
Add a few cups of stock and seasonings of your choice. I like to add a few shakes or so each of savory, cumin, fennel, basil, thyme, sage, oregano, rosemary and marjoram. And always some chopped garlic.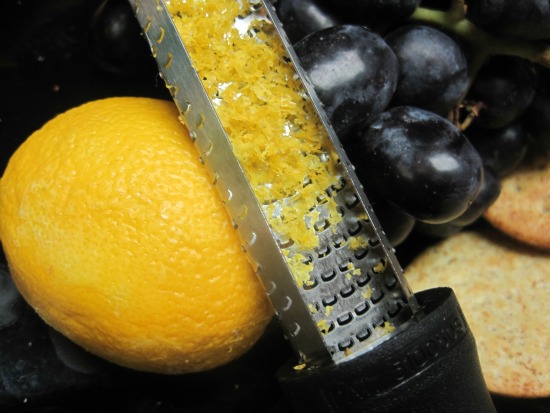 I even added some lemon zest from the lemons that were supposed to go into my next batch of limoncello that I never made.
And ALWAYS some of this. Pickapeppa is a wonderfully flavored sauce somewhere between Worcestershire Sauce and a steak sauce. I always have a bottle in the fridge for soup.
Simmer for about 15 minutes.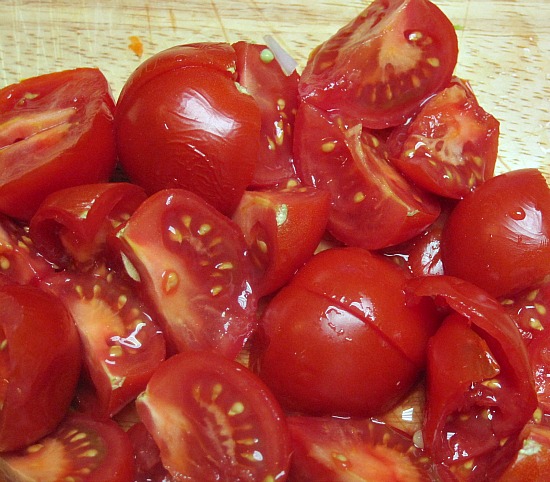 Chop up a bunch of those tomatoes, throw most of them in the simmering soup and save a few for your salad.  If you don't have fresh tomatoes you can always throw canned tomatoes into the soup.
And the same theory for the salad. Use those greens that are sitting in the produce bin in the fridge. I'm going to give you the recipe for my 1 minute dressing.  I make this a lot and it's delicious.
Lea Ann's 1 Minute Dressing
4 T. Seasoned Rice Wine Vinegar
1 T. Toasted sesame oil
Salt and pepper
Please in a container that you can shake well to blend and pour over your salad. Can anything be any easier?
I like fruit in my salads so I even used up a couple of the Cuties that are on my counter, and I always, and I mean always, have avocados on hand.
So there you have it, a delicious and healthy dinner in about 30 minutes.
A note on salads. I always have items on hand for salads. A trip to Costco will fill your refrigerator with a sack of avocados, a bag of romaine hearts and a bag of red, green, and yellow bell peppers. I buy a large container of tomatoes that I place in a decorative bowl on the kitchen counter.  I eat salads almost everyday for lunch and a quick salad makes a great side dish at dinner.
So there, healthy, easy and my refrigerator is cleaned out and ready for my next week's menu.  Let the fun resume.