Grilled Romaine is a great way to serve a Summer Salad. With Pine Nut Vinaigrette and Grilled Asparagus, all you need is some grilled steak or scallops … or both.
Well, I must say I out did myself with this one.  I decided to jump on the Pine Nut Vinaigrette bandwagon since I've been seeing it everywhere lately.  I'm glad I did – delicious.
This scallop salad recipe was easy to prepare, healthy, fresh, pretty and absolutely delicious.  What more could you ask for.
To get this meal on your Summer table, start by getting that grill fired up, with final temperature reading 350 degrees. Prepare romaine by stripping outer leaves so you have a clean and uniform head of lettuce. Brush the romaine with olive oil. Prepare the asparagus by washing and cutting lower tough ends off. Brush asparagus with olive oil.
Prepare scallops by placing them on end and with a sharp knife, score an X on the top side. Brush the scallops with olive oil.
Place scallops, scored side down on the grill. Add asparagus along side. Cook Scallops for 4 – 5 minutes per side, or until browned. Toss the asparagus several times for even cooking.
Once you've turned the scallops for the first time, add the Romaine and grill until toasted. Turning several times to toast evenly.
Remove asparagus and romaine and chop coarsly and place in a salad bowl.  Or you can serve the two vegetables whole as shown in the top photo.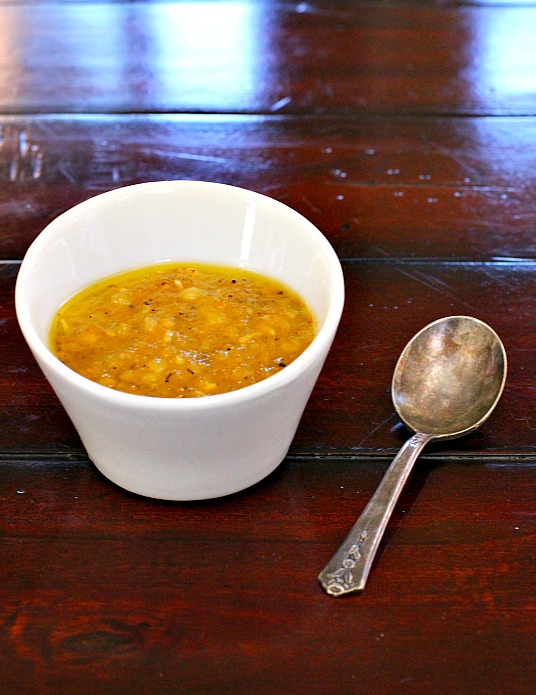 Drizzle with Pine Nut Vinaigrette.  Place scallops along side, top scallops with honey dew/Avocado salsa.  Serve immediately and reel over the flavors and graciously accept all compliments.
Our only mistake was the wine pairing. The Sauvignon Blanc was just plain wrong. We needed a toasty Chardonnay. Oh well, we suffered through and drank it anyway. 🙂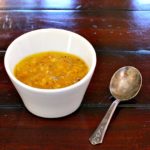 Grilled Romaine Salad with Pine Nut Vinaigrette
Ingredients
2

heads Romaine lettuce

outer leaves removed

1

pound

asparagus

tough ends removed

1

large shallot

1

whole lemon

zested and juiced

1

Tablespoon

sherry vinegar

1/2

Cup

extra virgin olive oil

1/2

teaspoon

salt

1/4

teaspoon

black pepper

1/4

cup

pine nuts
Instructions
Combine shallot, lemon zest and juice, and vinegar in a food processor and whirl for about 30 seconds. With food processor running, slowly drizzle in olive oil, then add salt/pepper/pine nuts. Process until fairly smooth but a few pieces of pine nut are still visible, about 1 minute. Drizzle over warm asparagus/romaine salad. Set aside.

Light grill and set final temperature at 350 degrees. Brush romaine and asparagus with olive oil. Place asparagus on a grill pan and cook, tossing, for 5 minutes. Add romaine lettuce and cook until leaves are browned and lettuce is just starting to wilt.

Place on a platter and drizzle with vinaigrette. You can slice up the vegetables if you'd like for an alternate presentation.
Grilled Romaine Salad with Pine Nut Vinaigrette … It's What's for Dinner